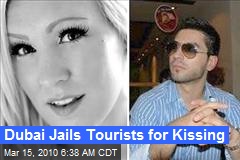 At the quayside in the centre of Dubai, mountains of goods are left unguarded for days as they wait to be loaded onto boats bound for Iran.
The goods – including boxes of Panasonic flat-screen televisions and Whirlpool refrigerators – sit next to the Dubai Creek wharf without anyone present to keep an eye on them.
Welcome to the United Arab Emirates – a country with strict regulations, which translates into a low crime rate.
Tough rules, on the one hand, are a joy for tourists – there is no watching your back or having to keep your wits about you.
But on the flip side, the strict regulations mean Westerners can find themselves arrested or detained by police for something that in Australia might be considered rather harmless.
Aussies have been arrested in the past in the UAE for offences ranging from relatively minor infringements such as non-payment of hotel bills through to allegations of fraud and espionage.
The UAE (consisting of Abu Dhabi, Dubai, Sharjah, Ras al Kaimah, Fujairah, Ajman, and Umm al Quwain) is a Muslim country and its local laws reflect the fact that Islamic practices and beliefs are closely applied.
Some of the seven emirates are more strict than others: Sharjah and Ajman, for instance, strictly enforces Islamic law, while Dubai and Abu Dhabi – both with thriving, mainstream tourist industries – are more relaxed.
Each year almost 1000 Australians are arrested overseas and about 220 are in prisons overseas at any one time, according to Australia's Department of Foreign Affairs and Trade.
Here are some tips on how to avoid being arrested during a visit to the UAE:
THE MIDDLE FINGER: Swearing and making rude gestures are criminal acts in the UAE and may result in significant penalties.
KISSING: Public displays of affection, such as holding hands and kissing, are socially unacceptable. There have been arrests for public displays of affection.
BROKE: Bouncing cheques and non-payment of bills may result in imprisonment or fines.
UNDRESSED: In situations other than the beach or swimming pool, a woman's clothing might be considered indecent if it is tight, transparent, above the knee or shows her stomach, shoulders or back.
CHATTING UP WOMEN: It is illegal to harass women. This includes unwanted conversation, prolonged stares and glaring.
PHOTOS: Taking photographs of local people, particularly women, without permission and where there has been no previous contact is illegal and can lead to arrest or fines.
RAMADAN: During the holy month of Ramadan, non-Muslims are expected to refrain from eating, drinking and smoking in public in front of Muslims between sunrise and sunset.
SEX: Sex outside marriage is banned. Homosexual acts and prostitution are illegal and subject to severe punishment.
DRINK DRIVING: It is illegal to have any alcohol in your blood when driving.
DRUGS: The UAE has a zero-tolerance policy towards drugs and penalties for drug trafficking include the death penalty or life in jail.
MEDICATION: Medication available over the counter or by prescription in Australia may be illegal or considered a controlled substance in the UAE. Check the status of the medication before bringing it into the country.
* Source: Australian Department of Foreign Affairs and Trade (DFAT).