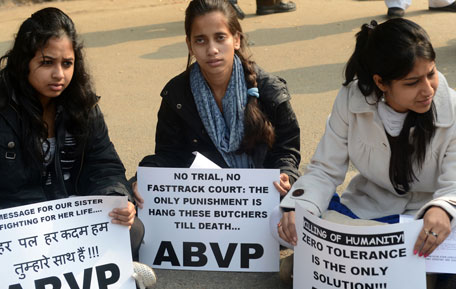 Another shameful, daily-occurrence story of a God-Man.
He is the suspended Chief Priest of Badrinath Shrine Temple of Uttarakhand. TOI reports in detail how the woman was called by the priest to a hotel in Delhi where he tried to molest her. The woman also reported that the priest was drunk and cigarette butts were lying around in the hotel room.
The victim told India TV: "He wanted me to come immediately. I told him he was in Delhi for three days, and I could come tomorrow, but he insisted I should come immediately.
"I became suspicious. I rang up my husband, and took our car and driver to meet the chief priest. I found the chief priest standing on the road outside the hotel.
"As I was pregnant, he offered to hold my arm, for walking up the stairs, but I refused. Inside his room in that dingy hotel was a teenager, whom he asked to go out.
"There were cigarette stubs and smell of liquor inside the room. He closed the door, and I preferred to sit on a chair near the door.
"He asked me to bring a glass of water. As I took the glass of water to him, he started molesting me. I screamed and rushed out of the room, and he followed me out of the room.