In a private school in New Delhi, a teacher slaps a student so hard that the student loses his hearing.
Crime of the student- he was doing English homework in the Political Science class.
The student is from Meerut, Uttar Pradesh .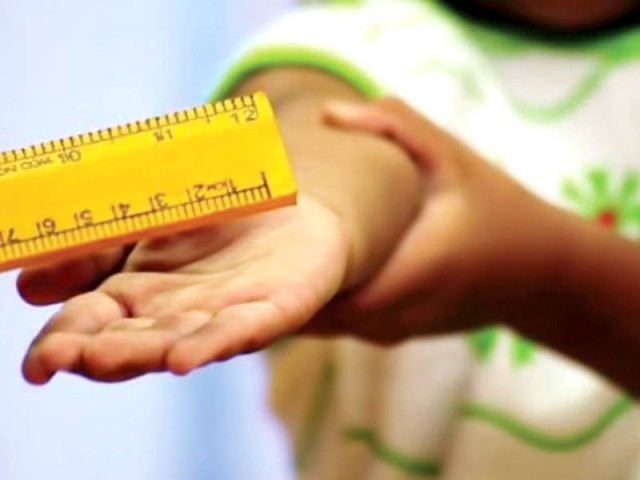 TOI reports, "The victim was present inside the classroom. The first period got over and the accused teacher, identified as Kiran Pal, entered the classroom. He found the victim doing English homework. Unable to control his anger, he slapped the student twice as a result of which his ear got damaged," said a police officer. When the victim reached home, he complained of pain in his ear and was taken to a private hospital by his mother. The doctors there told her that his eardrum had got damaged . The teacher is absconding, police said.
Hitting kids does not solve any issue. Hitting could be a temporary measure to disciplining the kids but in the long term it just harms.