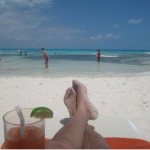 A monthly shower of Bollywood previews, reviews and my unsolicited views
Volume 13, By Arup Raha, Monday 27-May-2013
My decades of waiting for an opportunity to operate a movie projector ended last year in the sophisticated projection booth of the local Regal Stadium Cinemas only to find digital projection on its 17 screens with no projectionist around! (They did have a few old film reel cans showcased at one corner, like a priceless antique collection!). Films are gradually disappearing from the process of film-making and movie-watching is largely becoming an online experience. This transformation is touching our lives every day. Thanks to online streaming, the entire season 1 of Netflix' brand new political drama series 'House of Cards' (US version) could premier all together and I finished watching 13 episodes in just couple of days instead of waiting for months for the story to unfold! Thanks to digital media and internet, Walmart's Disc-to-Digital can convert my entire DVD collection and put them on the cloud (while I am sitting at home) so that I can watch the movies whenever I want from wherever I like. Digital cinematography has made production of good low-budget independent films easier, and large production houses as well are shooting major films digitally for higher quality (Life of Pi, Iron Man 3). Digital restoration is also helping increase longevity of films – The Criterion Collection recently did a high definition restoration of several Satyajit Ray classics, that you can watch on HuluPlus!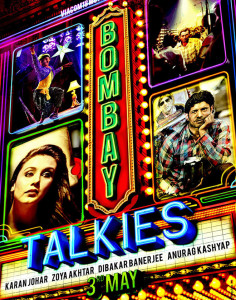 The largest 'film' industry in the world (often referred to as "Bollywood"), which just turned 100 years old, has gained a lot from this transformation. From Raja Harishchandra (first feature film) to Alam Ara (first "talkie") and from Kisan Kanya (first movie in color) to Bombay Talkies (recently released movie as a tribute to Indian cinema – don't miss it!) – Bollywood has seen a lot of changes in these 100 years.
Today, whether it's in the form of bright stickers in taxis in Nigeria or as an overdose of ethnic dresses on the red carpet at Festival De Cannes, Bollywood is visible all over the world. However, "digitization" and the internet has accelerated the process of international recognition like never before. It's bringing in many new viewers for Bollywood and it is also making many long-lost viewers return to its fold. Cinema lovers who would have never taken the pain to go to a theater, or find and rent DVDs to try out Bollywood movies now have the option of browsing through hundreds of movies available online and instantly try watching something they may like.
So, it only makes sense that I dedicate this edition of Bolly Volley to help that process by recommending the best Bollywood movies available online on Netflix!
I have made 2 lists with 11 movies in each –
The first list is called Bollywood but not "Bollywood-ish" – these are excellent movies that have broken away from the traditional Bollywood pattern, in terms of style and content, and focus on quality film making with innovative scripts.
BOLLYWOOD BUT NOT "BOLLYWOOD-ish"
 1. KHOSLA KA GHOSLA – a comic drama on a modern social issue, set in Delhi, entertaining and inspiring at the same time. This is a classic – debut film from one of India's most talented film-makers of this decade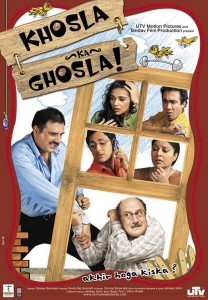 2. BLACK FRIDAY – one of the best crime/underworld films ever made in India, about the Bombay Bomb Blasts of 1993. This movie was not allowed to be released in India for 2 years after completion.
3. PAAN SINGH TOMAR – a rare original sports biography from Bollywood – about a national champion athlete and a soldier turning into a dreaded bandit!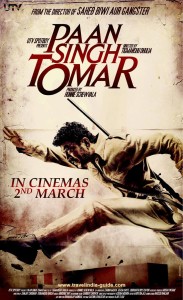 4. A WEDNESDAY – A suspense thriller, keeps you absorbed and guessing. All I can say that this movie was so good, that it is being remade in English as "A Common Man" starring Ben Kingsley.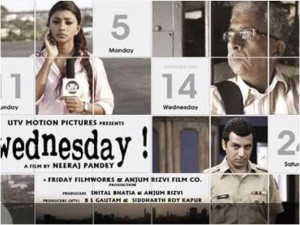 5. DEV D – an unique modern day adaptation of Bengali novel "Devdas" (which has been made made into films several times in Bollywood). It takes creativity to a different level and is so "different" that you will either love it or hate it.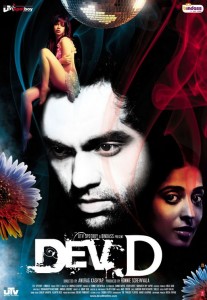 6. UDAAN – a simple movie with a great story and hard-hitting on the senses – about a boy's dreams and his abusive father. Another classic.
7. HONEYMOON TRAVELS PVT LTD – a comedy with a bunch of interesting characters on a holiday trip in a bus. It may not be the best of cinema – but it is entertaining, thrilling and very different from usual Bollywood romantic comedies.
8. TERE BIN LADEN – a fantastic satire revolving around the war on terrorism – it is able to stay extremely funny in spite of touching some very serious world issues
9. PEEPLI LIVE – another satire around the grave issue of farmers committing suicides in India and the political and media drama around it. Dark at times, it may not be liked by some but still very smart and inspiring.
10. OYE LUCKY LUCKY OYE – a smart and entertaining movie based on a real-story of a con-man – this movie has some amazing characters and performances. Watch it if you know a bit about life in Delhi – then you can appreciate it more.
11. DELHI BELLY – Traditional Bollywood fans may hate this movie for being crass but this is a brilliant heist movie – shocking and entertaining in every frame –much inspired by Guy Ritchie's Laugh, Stock and Two Smoking Barrels
The second list is called The Best of the Rest – these are movies that are some of the best Bollywood movies one can watch online on Netflix. The have retained all the core elements of Bollywood – song, dance, action, emotion but are much more than that – with great scripts, direction, production value and music, these movies easily shine above the rest of the movies you can find on Netflix.
BEST OF THE REST
| | | |
| --- | --- | --- |
| 1 | Taare Zameen Par | |
| 2 | Life in a …Metro | |
| 3 | Kai Po Che | |
| 4 | Dil Chahta Hai | |
| 5 | Kaminey |   |
| 6 | Wake up Sid | |
| 7 | Chak De India | |
| 8 | Rang De Basanti | |
| 9 | Saheb Biwi Gangster | |
| 10 | Dhoom and Dhoom 2 | |
| 11 | Lagaan | |
In both these lists, I have only focused on movies from the last 10 years or so. There are some older Bollywood classics and some Indian "art house" films as well on Netflix which I have not included here.
Hope these lists were useful. If you have Netflix or any other online movie library membership, don't rest until you have watched most of these 22 films, and let me know if you find more!
Happy Watching,
Looking forward to your comments below.
Read previous editions of Bolly Volley:
https://www.thoughtfulindia.com/2012/12/bolly-volley-top-10-of-2012/
https://www.thoughtfulindia.com/2012/08/bolly-volley-olympics-edition/
https://www.thoughtfulindia.com/2012/06/bolly-volley-volume-10/
https://www.thoughtfulindia.com/2012/03/bolly-volley-volume-9/
https://www.thoughtfulindia.com/2012/02/bolly-volley-volume-8/
https://www.thoughtfulindia.com/2011/12/bolly-volley-volume-7/
https://www.thoughtfulindia.com/2011/11/bolly-volley-volume-6/
https://www.thoughtfulindia.com/2011/10/bolly-volley-volume-5/
https://www.thoughtfulindia.com/2011/09/bolly-volley-volume-iiii/
https://www.thoughtfulindia.com/2011/08/bolly-volley-3/
https://www.thoughtfulindia.com/2011/06/bolly-volley-2/
https://www.thoughtfulindia.com/2011/05/bolly-volley/