A few moms were wrangling with each other on social media whether it was safe to go to the gym. 200 odd comments from various viewpoints: result is more confusion. This pandemic has left us confused, to say the least.
Before you decide what is best for you and your family, I do want to bring some important events surrounding gyms to your attention.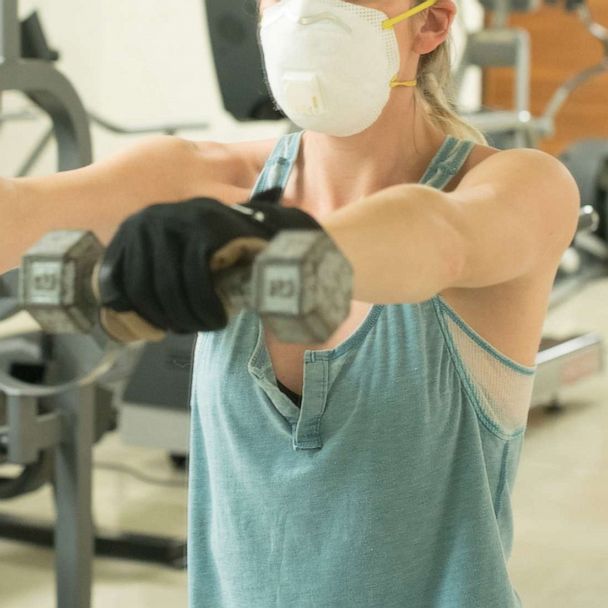 The state of Michigan was to welcome all gym enthusiasts since last Thursday. But, when the infection rates started to increase in the country, it reversed its ruling. The eight-page decision — written by Judges Julia Gibbons, Deborah Cook and Chad Readler of the U.S. Sixth Circuit Court of Appeals, all of whom were appointed by Republican presidents — offered sweeping support for governors exercising executive power under the coronavirus pandemic.
In North Carolina, gyms were also scheduled to reopen on Friday, June 26, but now stay shuttered. Hospitalizations have increased by 60% since May, and the Gov. Roy Cooper feels keeping the gyms and bars closed will help in containing the virus. After all gyms are "high-touch" places.
A Norwegian study found no covid-19 cases related to gym. This is a story that gives gym enthusiasts hope. In this study (it's not peer-reviewed) the gyms opened at 50% of its capacity. Patrons observed social distancing, hygiene, and were screened for temperature everyday. The results are good. No cases. But, near to home Planet Fitness is yet another story.
A client tested positive in West Virginia's Planet Fitness, and now 200 people have been asked to quarantine. They may have been exposed to the virus. And they may not have been. But the virus is known to be insidious, and so all the precautions are now being put in place.
In the end, exercise keeps you happy physically and mentally. Everyone must get their daily dose of exercise, but is gym the only option?