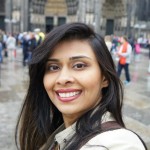 I met Meera at our local YMCA. We took the same group exercise classes and bonded over the one hour of physical training classes.
Meera has started her new venture of teaching Mixed Media Art classes to adults and kids. I have seen her posts on her art and how she transforms a photograph or a piece of object into an art that will be loved for years to come.
I had to share information about her with all of you living in the Naperville area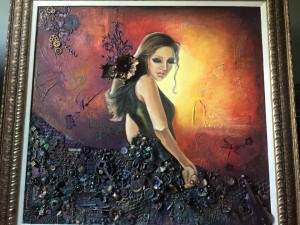 She is a graphic designer who got her Commercial Arts degree from India and also studied the Multimedia Arts in College of Dupage.
She has worked in the graphic design industry for the last fifteen years. She has worked full-time, on contract and also freelanced. She has created logos, marketing and promotional materials for lawyers, florists, bakers and jewelers. Her vast area of work includes designing print ads, making outdoor boards, website design, making packaging and food labels.
Meera loves everything that has the word creative in it. If it's not a design project that she is working on, she starts stenciling the walls of her house to look like wallpaper.  Her preference is towards clean, modern and usable design.
Her creativity has transcended from digital applications to creating artwork on canvases.Each of her creation shows a well-thought-out design.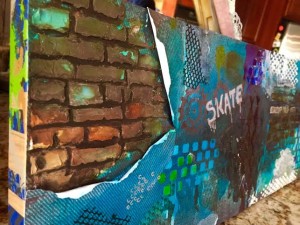 Besides working with different mediums like inks, acrylics, gelatos and oil paint she is able to incorporate objects and transform them into a piece of art.
She believes that every human being has art & creativity in them. With her step-by-step guidance a novice can make art. She says " art may look intimidating but actually there's a methodology to it," and with her skilled guidance you can be an artist.
She was raised in a family that appreciates art. She attributes her artistic talent to her mother who is also a very talented painter.
Her classes are already in session. Give her a call today to find out more about the classes she offers. Art is a stress buster and a beautiful way to use your time.
Contact Meera @ 630-715-2368 or [email protected].
Written by Suchitra Sharma