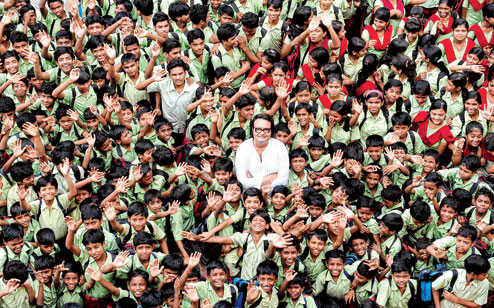 Vinayak Lohani is the founder of Parivaar Education Society in India. He will be visiting Chicago from October 28th to November 2nd. He will be giving a talk on "Creation and Achievement of a vision of social transformation" on October 31st, 2015 from 2:00pm-3:30pm at Naperville 95th Street Library. The address is 3015 Cedar Glade Rd, Naperville, IL 60564.  He has transformed the lives of 1000 children by providing them a family and a home.
An alumunus of IIT Kharagpur and IIM Calcutta, Vinayak Lohani did not follow the usual path of corporate and career, instead founded Parivar, changing lives of children.
Please mark the date and attend the event to hear the heart-warming story of how one man with a selfless vision can change the world one kid at a time.
Watch the story of Parivaar
[youtube]https://www.youtube.com/watch?v=i0tgRk-r9z0[/youtube]