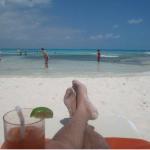 A monthly shower of Bollywood previews, reviews and my unsolicited views
By Arup Raha, 19 December 2014
To end the year 2014, as in 2013 (Dhoom 3) and in 2012 (Talaash), we had an Aamir Khan movie to look forward to. Many of us have been waiting for PK since 2012, after the release of "OMG – Oh My God" when the press reported that the story of PK was coincidentally going to have a similar theme. It does, but the premise is very different, so I will stay away from OMG comparisons. A satirical take on superficiality of religion, PK does a great job of being a thorough entertainer, without getting irrational, and delivers a strong message as well. PK is no "Lage Raho Munnabhai" though, far from it. It has a strong script and some excellent dialogues, but the movie-watching experience gets a bit tedious at times when director Raju Hirani tries to shove wisdom down our throats! PK is going to be listed as one of Aamir Khan's best, for years to come. The fact is, his performance often crosses over into the overacting zone, but as a strange alien it's still not quite over-the-top! Overall, PK is a must watch. (You don't want to give biryani a pass, even if it is over-cooked!). The movie will definitely meet and exceed the benchmark of 'success' in "Bollywood" i.e. make Rs 2 Billion and probably do better than Kick, Happy New Year and Bang Bang, the 3 big big hits of 2014 so far.
Fortunately in cinema, as in most forms of art, the big and small can co-exist because content does matter as much as scale. This is true even for Bollywood where often commerce-sense becomes more important than common-sense. However, the true winners are the ones who make content that sells, without selling themselves out. For me, that has been the guiding principle for picking the best of 2014, and there have definitely been more than 10 movies that fit that bill. Here is Bolly Volley Top 10 of 2014, in order of release dates.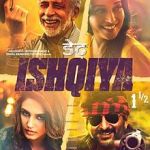 Dedh Ishqiya
A classic – full of romance, wit, style and deceit; one of the best sequels ever; great performances
Team: Vishal Bhardwaj/Abhishek Chaubey/Gulzar
Actors: Naseeruddin Shah, Arshad Warsi, Huma Qureshi, Madhuri Dixit
Miss Lovely
Dark and interesting story about the soft-porn industry of yesteryears – the world of glamor, jealousy and rise and fall of fortunes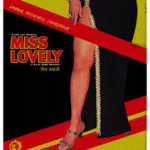 Director: Ashim Ahluwalia
Actors: Nawazuddin Siddiqui, Niharika Singh, Anil George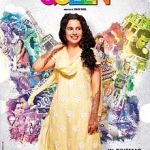 Queen
As commercial as it can get – yet enthralls with a wonderful feel-good story of small-town girl Queen's transformation (read Bolly Volley reivew at https://www.thoughtfulindia.com/2014/03/bolly-volley-queen-control/)
Director: Vikas Bahl
Actors: Kangana Ranaut, Rajkumar Rao
Ankhon Dekhi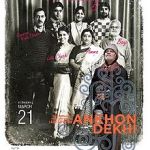 One of the most interesting characters written in Hindi cinema, Bauji could be the simplest and the happiest man you have ever seen, or the most complex and annoying person you would want to meet. It depends on how you look at life. With an amazing supporting cast, exemplary attention to details and fluid storytelling, this is a film that you will keep dissecting in your mind for days.
Director: Rajat Kapoor
Actors: Sanjay Mishra, Rajat Kapoor
City Lights
A remake of Filipino film Metro-Manila, this is one of the most gripping thrillers of the year! If you have already seen the original, City Light's suspense and thrill may lose its shine, but it is still a great movie about people migrating to the big cities lured by the promise of a better life
Director: Hansal Mehta
Actors: Rajkumar Rao, Patraleka
Filmistaan
A non-Bollywoodish film with a lot of Bollywood in it! India-Pakistan stories don't always have to have wars of weapons and words, or be about freely flowing blood and tears. This is an excellent funny and thoughtful film in which Sharib Hasmi bowls us over with his dialogues and acting.
Director: Nitin Kakkar
Actors: Sharib Hashmi
Hawaa Hawaii
With Taare Zameen Par, Stanley ka Dabba and now Hawaa Hawaii, Amol Gupte proves that he is a master when it comes to telling stories about ordinary people, particularly children, who dare to dream.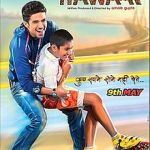 Director: Amol Gupte
Actors: Saqib Saleem, Partho Gupte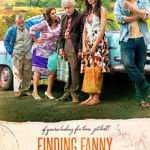 Finding Fanny
This is what comedies are supposed to be. This is what road movies are all about. This is how Goa needs to be seen!
Director: Homi Adajania
Actors: Pankaj Kapoor, Naseeruddin Shah, Dimple Kapadia, Deepika Padukone, Arjun Kapoor
Haider
Like Maqbool (Macbeth) and Omkara (Othello), Haider (Hamlet) makes you wonder about how someone can so beautifully adapt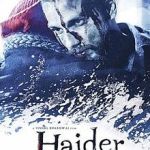 Shakespeare to Bollywood! The execution does have its flaws but then Shakespeare's heroes also often have tragic flaws in them!
Director: Vishal Bharadwaj
Actors: Shahid Kapoor, Tabu, Kay Kay Menon, Shraddha Kapoor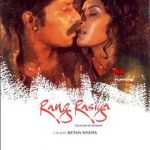 Rang Rasiya
When it comes to biopics, Bollywood can make 3 Bhagat Singhs at the same time but rarely anyone has the courage to make a film on someone who is not hailed as a national 'hero' (with exceptions like Pan Singh Tomar). Rang Rasiya tells the fascinating story of painter Raja Ravi Varma, and takes us to an intriguing world beyond his paintings – a world where art, commerce and romance comes together perfectly.
Director: Ketan Mehta
Actors: Randeep Hooda, Nandana Sen
I am certain if I were to pick Top 10 of 2014 one more time, I might end up including some different names in the list! There are other movies like Sulemani Keeda and Titli that could have made it to this list and I am looking for more suggestions!
Happy Watching! DVDs for many of these films are being sold on Amazon.com and other websites, some are also available for online streaming on Netflix etc. PK is currently being screened at theaters across US.