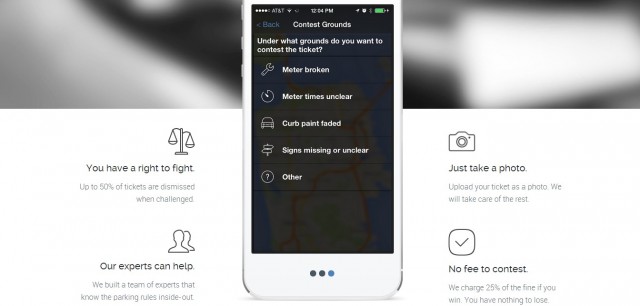 A new app called "FIXED" helps top fight parking ticket fees. Right now it is only available in the San Francisco area. San Francisco is one of the cities, which has very strict parking guidelines.
Once a person gets a parking ticket in the SFO area –all he has to do is take a photo of the ticket and enter the violation code. The app advises the customer if it should be contested. And if it can be contested, the rest of the process, then, is completely taken over by the app. The app locates the nearest lawyer available to fight the ticket.
If you are able to successfully fight the ticket, you will have to pay 25% of the citation fees and incase you lose you pay nothing. The popularity of the app has soared beyond limits from the time it was launched. Right now the SFO consumers have a waiting list.
Other cities are waiting eagerly for the app to be made available in their city too. Los Angeles could be the next city after San Francisco to see FIXED.