As a designer of custom closets, offices and other functional built-in cabinetry, I was recently asked, "Why should I go with Cambridge Closets instead of a large closet company?"
I passionately answered, "Because I plan to not only meet your expectations, I plan to exceed them in all areas.  From the design process to the selection of materials to the careful installation, every detail will be taken care of to make sure the end result is spectacular.   Since I am the owner, designer and project manager, there is nothing more important to me than your complete satisfaction.  I also offer the best value for your dollar. I offer the same quality as the large companies at more affordable prices.  You see, I do not have to spend lots of money on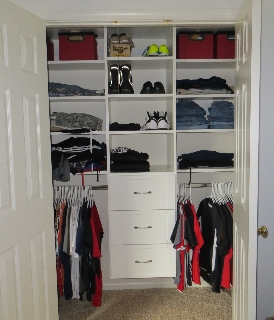 advertising and showrooms because I rely mainly on word of mouth advertising which in turn keeps my prices very reasonable."
After working as a top designer for Closet Factory for many years, I learned the business of custom closets from the ground up.  When Closet Factory closed their doors in 2008, my clients continued to call as well as refer me to their friends and family, therefore, I founded Cambridge Closets.  At that time, the economy would no longer tolerate the high prices that the large franchise companies were charging for custom closets.  In fact, many closet companies went out of business.  It was the perfect time to offer an alternative!
Whether you are looking for a classic white system or an aesthetically pleasing masterpiece, we are here to help you get the most from your budget.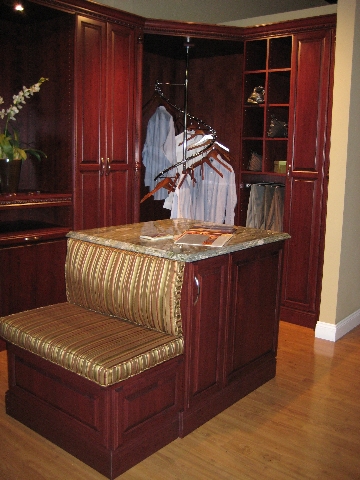 The price modeling we use typically places us 25% lower than California Closets.  For example, an average 6' child's closet costs $386 installed. That includes 2 sections of hanging and one set of shelves.  An average 8' x 8' walk in closet with a bank of drawers down the middle starts at $1300.
With several hundred completed projects as well as satisfied customers, Cambridge Closets is well on its way to being a true competitor in the closet industry in the Chicago area.  Last year, Cambridge Closets was awarded the "Best of Houzz 2013" award  for design and customer service from Houzz, the leading platform for home remodeling.
As my website states, "We will treat you like our neighbor, because you are!"
Design consultations are free and we will bring ideas and samples right to
your door.  Please visit our website at CambridgeClosets.com.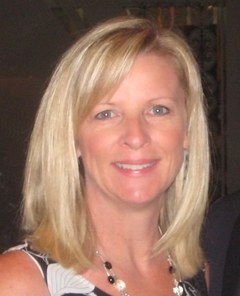 Contact me @630-518-1420