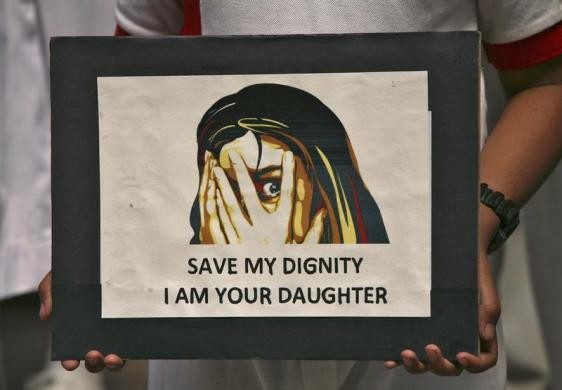 A driver of a school bus was arrested for allegedly raping a 15-year-old girl in Bikaner, police said today.
The girl, a class X student of a private school here has charged her school bus driver with raping her and lodged an FIR against him with Khajuwala police station last night.
The police have arrested the accused, identified as Rajesh Kumar (35), CO Babu Lal said today.
"The girl was on her way to the school on April 26 when the driver met and offered her lift to the school. The driver was alone in the bus. He gave a sedative-laced drink to the girl and raped her," CO said.
He left the girl near Khajuwala hospital next morning and drove away.
"The girl narrated the incident to her family following which the FIR was lodged against him," the CO added.
Meanwhile in Jaipur, a hostel warden of a visually challenged institute was arrested for allegedly seeking sexual favours from a girl.
Prashant Vyas (35), was allegedly forcing the girl to have a friendship and sexual relation with him, police said.
"The warden was arrested yesterday on complaint by the management of the institute," Additional DCP Anil Tank said today.
The institute is run by an NGO.