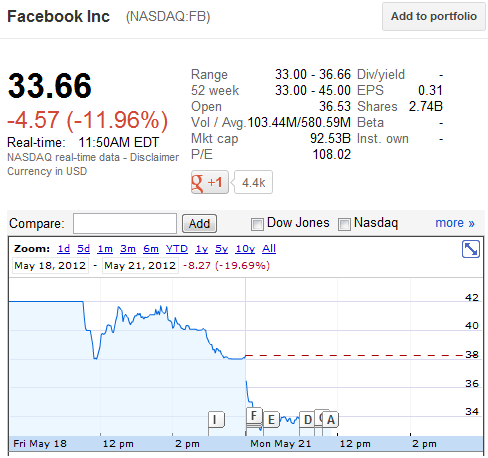 Facebook Shares Plummet on Day 2
Shares plunged on their second day on the stock market, a black eye for all those involved with the social networking company going public.
"The underwriters completely screwed this up," said Michael Pachter, analyst at Wedbush Securities. "This thing should have been half as big as it was, and it would have closed at $45.
While investor enthusiasm early on was high for Facebook shares and while bankers on the deal increased the stock price and number of shares ahead of the offering, many observers questioned the valuation of more than $100 billion that was placed on the social network, where revenue and earnings growth were already beginning to slow.