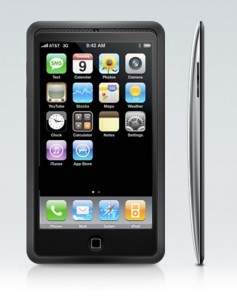 Asian suppliers to Apple Inc have begun manufacturing a lower-priced version of its hot-selling iPhone 4 with a smaller 8 gigabyte flash drive, according to two people with knowledge of the matter.
The flash drive for the 8GB iPhone 4 is being manufactured by a Korean company, one of the people said Tuesday, declining to name the company. Apple currently sources its flash drives from Japan's Toshiba and South Korea's Samsung Electronics.
The sources declined to be identified because the information has not been made public.
Apple, which demands high levels of secrecy and security from suppliers and employees, declined to comment. Samsung also declined to comment.
The existing iPhone 4 was first launched in June 2010 with 16 GB and 32 GB versions, with a white version added to the lineup in April. The 8GB version is expected to launch within weeks, the sources said.
Some analysts said the cheaper 8GB iPhone 4 could help Apple boost sales in emerging