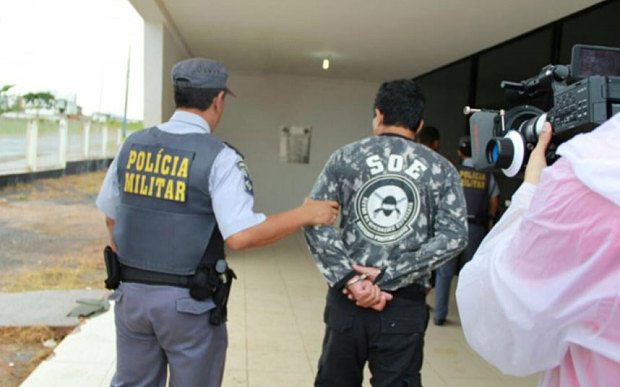 Women seduced the guards at a Brazilian Jail facility, got them intoxicated, and fled the jail.
28 prisoners escaped from Nova Mutum public jail with the help of three fantasy police women. These fantasy policewomen seduced the prison guards with whisky and a promise of a wild night.
The women are believed to have drugged the warden and other guards with spiked whisky.Next day, following the charade warden and other guards were found naked and handcuffed while more than dozens of prisoners absconding . The prisoners even took the guns and other ammunition .
The police found a bag of lingerie and dominatrix police uniforms which were used to intoxicate the guards.
It's believed that the whole act was planned by the prisoner Bruno Amorim who was held in for attempted murder.His girlfriend, along with two other women came dressed to the cell as fantasy police women and invited the guards for wild fun.
Telegraph reports After drugging the wardens the women handcuffed them, took their keys and unlocked all the prison's cells, according to chief Angelina de Andrades Ferreira.
She told a news conference: "The plan was to seduce them. They served them cheap whisky with some substance to knock them out, then unlocked the central gate which accesses the internal cells.
"Whoever wanted to escape left by the front door.
Eight of the escaped prisoners out of 28 have been captured .