A monthly shower of previews, reviews and my unsolicited views
Volume 15, By Arup Raha
    Highway has too many detours 
2014 has started well with two fabulous movies in the first two months, Dedh Ishqiya and Hasee Toh Phasee. Both these films have broken Bollywood conventions around romance, and have already won a lot of hearts.  Expectations were high from Highway as well (released 21 Feb), as director Imtiyaz Ali has made quite a name for himself as one of the most promising new-generation film-makers in Mumbai. From Geet Dhillon in Jab We Met to Janardhan Jakhar in Rockstar, Ali's leading characters have often been non-conformists, and Veera Tripathi (Alia Bhatt) in Highway is no different.
Highway is Veera's story. It is the story about her abduction and a journey in captivity which ironically helps her find freedom –freedom from pretense, freedom from social boundaries, and freedom from the dark corners of her past. At least, that is the story the movie appears to start out with. However, along the drive it introduces us to several sub-stories – a story of Stockholm syndrome-like feelings (or is it love?) between the abductor and the captive, a story of poor versus the rich, a story about the beauty of the mountains against the clutter of the cities, and also a story involving child sex abuse (reminiscent of Monsoon Wedding) that almost knocks you off the highway. There is nothing wrong with having sub-stories that aid the development of the main story but in this case they only end up confusing the viewers. In addition, there are some abrupt behavioral transformations in the lead characters which make this drive very bumpy. From the gunshot that starts the abduction to the gunshot that ends it, Highway has several great moments as well.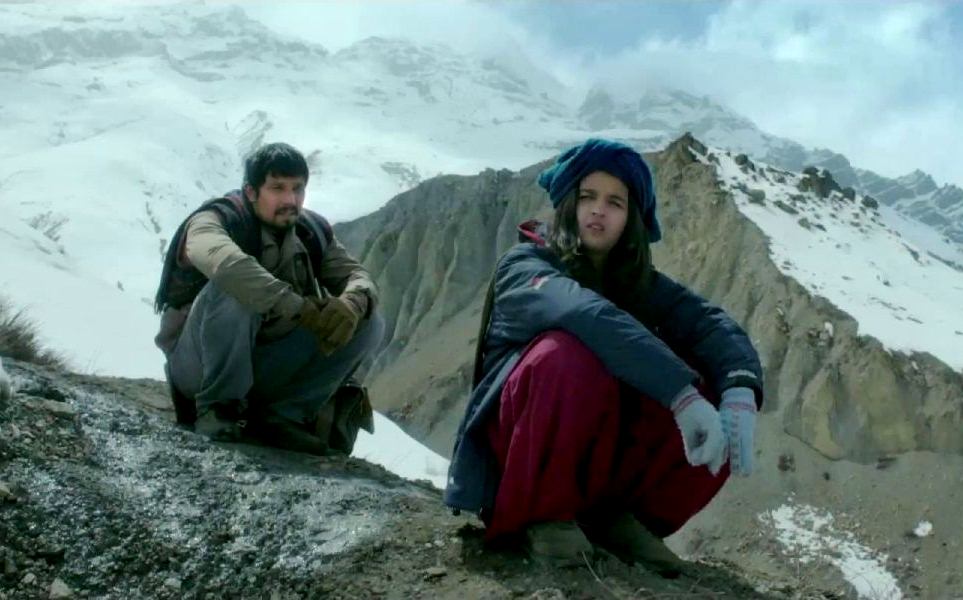 The interesting plot, exemplary cinematography (by Anil Mehta) and good performances make the movie worth a watch.  The camera takes you on an amazing road trip through some stunning locales in northern India, providing unforgettable glimpses of landscape, villages, and people on the way. Randeep Hooda delivers his role as Mahabir , the abductor, with utmost confidence. It is hard to understand why Hooda has not been celebrated as an actor as much as he deserves, in spite of several great performances over the years (D, Saheb Biwi Gangster, Bombay Talkies). Alia Bhatt (daughter of Mahesh Bhatt and Soni Razdan) , in only her second major release, effortlessly fits into the character of the innocent, naïve, vulnerable but determined city girl (interestingly a very similar character was played by her half-sister Pooja Bhatt in Dil Hai Ki Manta Nahin). She impresses, but Mr Javed Akhtar's tweet comparing this performance to Shabana Azmi in Arth and Nutan in Bandini goes too far too soon. The best performances though come from the supporting actors – Mahabir's sidekicks, particularly Durgesh Kumar (as Aadoo) and Saharsh Shukla (as Goru) – you can't watch Highway and not fall in love with them. The scene where Aadoo lets go and breaks into a dance with Veera  on the song "Wanna Mash Up" (sung by Lady Kash, Krissy, Suvi to music by AR Rahman and beautifully choreographed by Shohini Dutta) makes you laugh your heart out but it is also a manifestation of the joy of freedom. If only the film had stuck to that theme, Imtiaz Ali's Highway could have scaled the mountains, instead of leaving its audience stranded at the foothills.
Watch out for these movies releasing soon!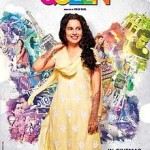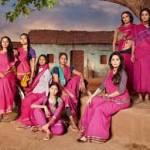 Shaadi Ke Side Effects (28 Feb) – Two of the best actors in recent years Farhan Akhtar and Vidya Balan come together in this promising comedy from Balaji Films
Queen (7 Mar) – The soon to become 'one of the best actors around' Rajkumar Rao and the most improved actor Kangana Ranaut pair up in this movie that is likely to surprise and charm everyone
Gulaab Gang (7 Mar) – This highly anticipated release may turn out to be a big disappointment but you can't ignore a movie that has Madhuri Dixit and Juhi Chawla!