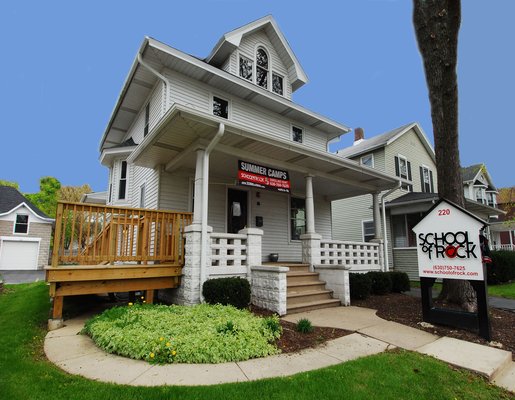 School of Rock Naperville has figured out a new way for parents and their children to connect via an old method: Music.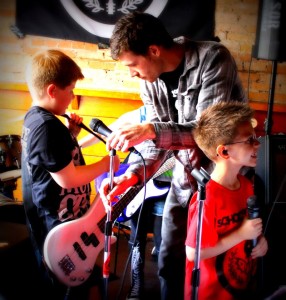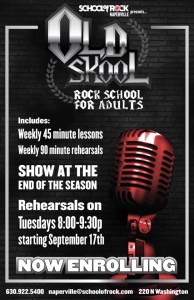 "The #1 thing that people say when they walk through our doors is "I wish I had a program like this when I was growing up!" says the school's Musical Director Charlie Dresser while sitting in the lobby of the old Victorian house just north of downtown Naperville that is home to the School of Rock Naperville.
In answer to their wishes, the school launched its new adult program, appropriately titled "Old Skool," which gives adults the same musical experience as the kid's programs – the opportunity to rock out!  Both children and adults go through the same curriculum: participating in a 45 minute private lesson as well as a 1.5-3 hour group jam session lead by an instructor.  At the end of each 3-month season, both sets of students perform at a professional music venue.
About 50% of the Old Skool participants also have children in the School of Rock Performance Program, a program for kids' ages 7-18.  During this challenging period of a child's development, where typically kids shy away from anything having to do with their parents, Old Skool provides a rare opportunity for parents to relate with their children in a very unique and powerful way.
Chris, a father of two boys in the School of Rock Naperville program says, "I played in my youth but would have never picked up the guitar again if I didn't have to spend hours in the music store helping my son decide on a drum set. Now, because of my participation in School of Rock Naperville via Old Skool, when I tell my sons to practice, they take me more seriously because they see me doing the same thing."
Amy, one of the first members of Old Skool and parent of two boys in the Performance Program at School of Rock Naperville shares that her 11-year-old son Parker not only will learn to play the songs she will be singing in Old Skool but also helps her practice. She also says "my kids give me a lot of pointers I don't want to hear!"
The idea of children teaching their parents is a common theme amongst Old Skool students. Claudia, an Old Skool member, recalls a near miss experience with her 9-year-old daughter Sophie, also in the School of Rock Naperville performance program. "Sophie and I share a guitar and the first day I went to plug in and play, Sophie came running through the family room, arms waiving, yelling at me to STOP! She told me, "Mom, you always have to make sure to turn off the amplifier before plugging in the guitar. You could have just blown the amp!"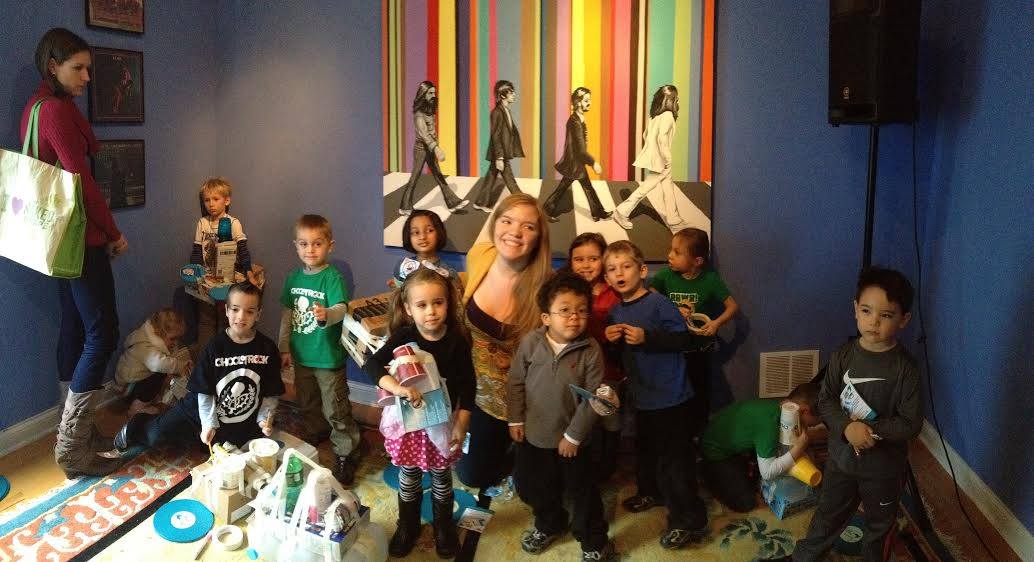 Not only is School of Rock Naperville very influential in the adult's lives, but hugely so in the children's lives as well. For Chris, he and his wife came to School of Rock Naperville looking for a way to get their son to open up. "Because he's had such an amazing experience here, it has became his motivation: it helps him get up in morning, not act out, do his homework during the week, effectively becoming more responsible. We've watched him grow up as a result of this program. "
The hard work of the students, both young and old, will pay off this winter when the School of Rock Naperville performance program students play their season closing concert at the Lodge in Lisle on December 7th.  A month later, Old Skool will have their first performance at Frankie's Blue Room on Friday, January 10th.  Additionally, everything will come full circle in the early spring when Old Skool play during the opening slot for the Performance Program's Best of Season performance in March allowing the parents to cheer on their children and the children to cheer on their parents during each other's set.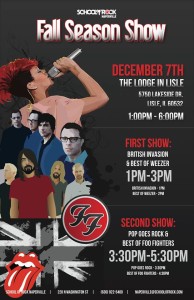 For more info on School of Rock Naperville programs, email [email protected], visit naperville.schoolofrock.com or call 630.922.5400.