An Indian origin teacher in Britain has given birth to a baby boy inside a classroom.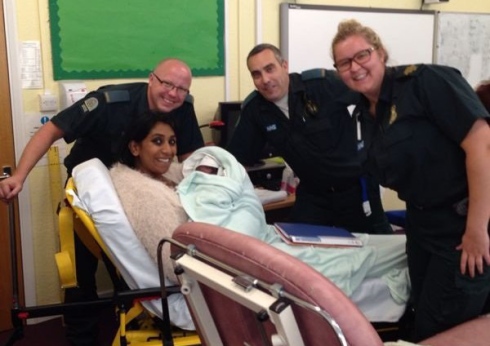 a teacher at the elementary school Manford Primary School went into labor in the school. She delivered the baby with the help of her colleagues.
She had wanted to go home, as she was not feeling very well. But, by the time she called her husband she had already gone into labor. Her due date was still a week away. The baby, Jonah was out in barely twenty minutes and the classroom has been named after him.
She has been in shock and relief and said "Everyone has seen this sort of thing on the television before but you never dream it will happen in real life," she added.