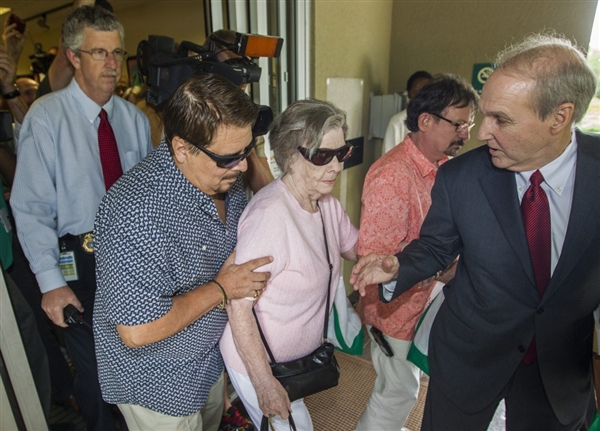 Gloria C. MacKenzie the 84-year-old woman has won the Powerball lottery jackpot of $ 590 million, largest in history.
All her life she has lived with modest means and amenities in a tin-roof house in Zephyrhills, Florida .After federal taxes and other fees her winnings will be a whopping $ 278 million.
Had it not been for a kind shopper –she would not be the owner of this winning ticket. When she was shopping at Publix near Tampa for the lottery ticket – a person in the queue asked her to go before her, perhaps respecting her age and this has become the luck of a lifetime for her.
"While in line at Publix, another lottery player was kind enough to let me go ahead of them in line to purchase the winning Quick Pick ticket," she said in a statement Wednesday.