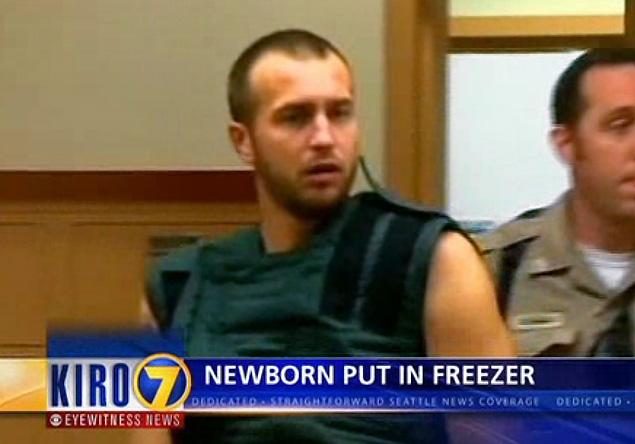 Father put the six-week old baby in the freezer to stop her from crying.
Stupid or mentally unstable? Hard to say.
The child may survive but has a broken hand, broken leg, head injury and blisters on the feet due to extremely cold temperatures.
Tyler Deutsch, the father had tried to stop his wife from calling the police when she found out what he did.  He has been guilty of identity theft and other criminal activities before. The bail has been set at $1 Million for this Washington man .
In 2008 a young dad was guilty of putting his baby in the microwave –because he was tired of a loveless marriage. He is in prison for 25 years.
Last year (March 2012) a man was caught on camera in a Laundromat putting his child in a washing machine. In this case the child was a little lucky as he faced only minor injuries even though the machine ran for a whole minute before it could be opened.