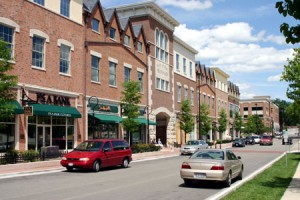 This town outside Chicago — which was ranked No. 3 on MONEY's Best Places to Live list in 2008 — seems to have gotten the suburban lifestyle down to a science. Excellent schools and an award-winning public library draw many new families to Naperville every year.
But the real clincher might just be the annual "Ribfest," where vendors from across the country come to showcase their slow-cooked barbeque. The Fourth of July festival draws locals and visitors alike for live music performances and, of course, ribs. —J.S.
Community is king in Naperville, which adds a local 1% tax on food and beverages to fund events and heritage celebrations. Come summer, residents converge on Centennial Beach, a huge quarry purchased by the city during its 1931 centennial celebration, or stroll along the 1.75 miles of brick paths on the DuPage Riverwalk in the heart of town. Top schools and lots of jobs at firms like OfficeMax and Alcatel-Lucent round out this picture of near perfection — marred only by some congestion on nearby highways and a lengthy commute for those who work in downtown Chicago.