Gunman kills 12 in Colorado movie theater
A heavily armed gunman attacked an Aurora, Colorado, movie theater early Friday, tossing tear gas before opening fire on the terrified audience and killing 12 and wounding 38, authorities said. The theater was showing the new Batman movie, "The Dark Knight Rises."
One of the injured was just 3 months old, hospital workers said.
The shooting unfolded inside a darkened theater packed with Batman fans, some in costume for the movie's premiere. Screaming, panicked moviegoers scrambled to escape from the black-clad gunman, who wore a gas mask and randomly shot as he walked up the theater's steps, witnesses said.
The shooter used at least four guns — an "AK type" rifle, a shotgun and two handguns, a federal law enforcement official told CNN. The official also said the shooter used tear gas.
Shooting turns movie into surreal horror: 'This is real'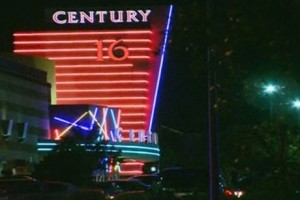 Police quickly arrested a man believed to be the shooter in a rear parking lot of the theater, Frank Fania, a police spokesman, told CNN.
"He did not resist. He did not put up a fight," Fania said. Police seized a rifle and a handgun from the suspect, and another gun was found in the theater, he said. It was unclear where law enforcement found a second handgun.
Two federal law enforcement sources involved in the investigation identified the suspect as James Holmes, 24, of Aurora, Colorado.
The suspect was tentatively scheduled to appear in a Colorado courtroom on Monday, although no formal charges have been filed, according to the Colorado Office of the State Court Administrator.
Aurora Police Chief Dan Oates said there was no evidence of a second gunman, and FBI spokesman Jason Pack said it did not appear the incident was related to terrorism.
Colorado Gov. John Hickenlooper issued a statement saying the shooting was "not only an act of extreme violence, it is also an act of depravity."
"It is beyond the power of words to fully express our sorrow this morning," he said.
'Bullet holes' everywhere: Victim accounts detailed
President Barack Obama said he and first lady Michelle Obama were "shocked and saddened" by the shooting and pledged the administration's support for victims.
"As we do when confronted by moments of darkness and challenge, we must now come together as one American family," Obama said.
Chaos broke out during the showing of "The Dark Knight Rises" at the Century Aurora 16 theater when the shooting began, police and witnesses said.
The gunman went to the rear door of the theater and propped it open, then tossed a canister before starting to shoot, according to a federal law enforcement source involved in the investigation.
A federal law enforcement official told CNN the man used tear gas.
One moviegoer, who was not identified, told