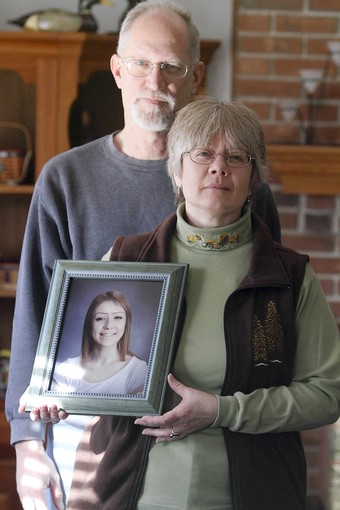 The light was on in Megan Miller's bedroom late that January night inside her family's Naperville home.
Paul Miller walked in and was startled to find his 18-year-old daughter curled into a ball, face down in front of her dresser. He feared the worst when he felt the rigidity of her shoulders and saw the discoloration in her face. There was foam around her mouth, but no breath escaping.
"Megan, wake up!" his wife, Amy, said, after she rushed in. "What did you do?"
Megan was dead. Amy Miller said she found three lines of heroin atop the dresser. Megan's death certificate said she died from heroin and ecstasy, according to her parents.
Naperville had gone through the agony of six other heroin deaths in the year before Megan's. The victims ranged from 17 to 30. Two days after the Millers buried their daughter in February, a forum planned before her death was held at a local library on the dangers of heroin. The turnout in the worried town was so unexpectedly large