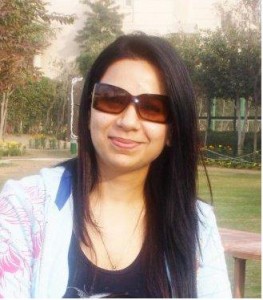 "Our lives are like streams that fall over rocky cliffs before they can reach the ocean" and "then all the struggle and hardship suffered bleeds into a wash , just like watery ink on paper ''– pearls of wisdom by SAYURI one of the most renowned Geisha of her time.
'' Memoirs of a Geisha '' by Arthur Golden is an enchanting love story which holds in its bosom a kaleidoscope of emotions that hold us in a rapturous attention right till the end . Its a bestseller which allows us to casually stroll down a pathway from 1929 to the post war years of Japan's dramatic history , as we take a peek into the half explored , erotic world of geishas .
A gripping tale of a 6 year old Chiyo , a small town girl , sold off by her hapless father to pay for his sick wife's medication . A bewitching saga of how an awkward , confused , shy girl with grey eyes , born in the year of monkey , with too much water in her bones grew up to be the famous Gesiha , Sayuri , who had the skills to bring men down to her feet with a mere look . An orphan who lost her heart at the tender age of 13 to ' Chairman ' , a man four times her age. It was the chairmans personality ,his humble attitude , kind nature , love filled words that prompted Chiyo to wish to gain his attention , to make him laugh , to see him smile and that made her realize that she can achieve that only by being a geisha herself . It is true chiyo wished to be a geisha but how help arrived and she managed to become the most successful one was not just work play of fate . What changed chiyo's course of life is a well guarded secret which is unraveled by the author right at the end of the book , reducing the readers to tears .
By introducing geishas to us , Golden opens a door through which we step and loose ourselves into this erotic world of tea houses , exotic kimonos , geisha makeup , fascinating rituals , life in okiya , dance and singing lessons . A world where every little gesture has been perfected as an art , from laughing , walking , sitting , to even holding a tea cup . A world where a day begins in the evening , with fun filled geisha laughter echoing in the streets and tea houses .
Contrary to popular belief a geisha is not a prostitute but an entertainer and a performer, who surrender their body only to their '' Danna '' , a term wife uses for her husband . But then a geisha never marries and those who do no longer continue as geishas. Finding a substantial Danna for herself who would cover all her living expences , provide her with spending money , buy her gifts and kimonos is very crucial and vital , for a geisha , without a Danna she can never gain her independence . But then it was not an easy task, A Geisha was expected to be beautiful , good at playing various instruments like flute n shamisen, be a graceful dancer , well versed in songs, poetry and ballads , witty , well groomed , must know how to flirt without appearing vulgar and yet appear approachable and at the same time be wary of her competitors . Golden in the book has created a network of characters who are entwined and interlinked with the sole aim of weaving the fabric of story in and around the central character of sayuri . Those like Mameha and Chairman came into her life to lead her to greater heights . But those like Hatsumomo and pumkin were created to try and ruin her , degrade her and make her life miserable. Others like Nobu are there to add twist and turns to the story to make it more dramatic . As you get accustomed to the luxuries and loose yourself in the flamboyant geisha world , there comes the war blowing everything away , darkness settles in as goverment orders closing of the geisha district .
Did Sayuri survive the war , did she meet the love of her life or did she go back to being a geisha ?????? ……..Well buy yourself a copy and find out. A word of advice to all those who would want to watch the motion picture based on the book , do keep a box of tissue handy for Sayuris life story is sure to touch sensitive hearts .