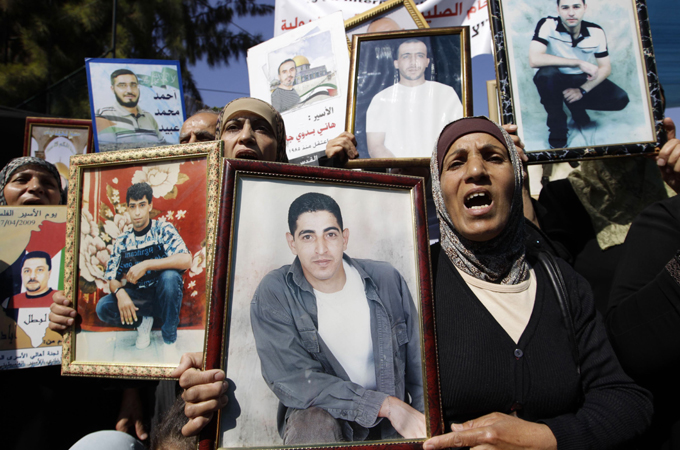 Israel has published a list of 477 Palestinian prisoners to be released in the first stage of a swap deal for the captive Israeli soldier Gilad Shalit.
The list, released on Sunday by Israel's justice ministry, includes the names of 450 Palestinian men and 27 women.
According to the list, most prisoners will return to their homes in the illegally occupied West Bank or the Gaza Strip.
But some are categorised as being released under a "security arrangement" or to be "relocated" to the Palestinian territories or "abroad". It does not indicate to where those prisoners would be deported to.
A Hamas-affiliated website