Diwali is on October 26th. Diwali for me just meant sweets and crackers. I have collected some easy to make recipes for you. Happy Diwali!
Sandesh
Serves 6-8
1 lb. Ricotta cheese
1 cup sugar
1 tsp. cardamom powder*
1. Knead cheese into a fine, smooth paste. In a wok over low heat, cook cheese and sugar, stirring continuously. When sugar has melted and cheese starts leaving sides add cardamom powder.
2. Remove from heat. While still warm, divide into 25-30 portions. Mold each portion into desired shape. Serve at room temperature.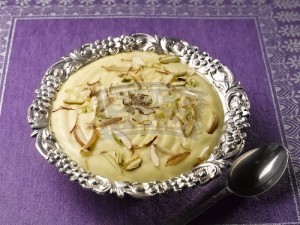 Shrikhand
(Sweetened yogurt with saffron)
Serves 6-8
2