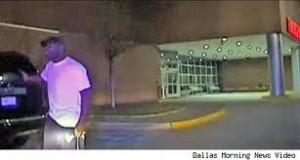 When Mary Coleman died in May 2009, two days after she fell to the floor at her sister's house, her sister and nephew decided there was nothing they could do about it and went out for pizza.
Then, according to a criminal complaint filed Tuesday, Veronica King and her son, Steven King, kept Coleman's death a secret, hiding her body in the basement and then the garage of the house on Whenona Drive until Madison police found her mummified remains more than three months later.
Steven and Veronica King told police that Coleman, 70, had fallen down in a bedroom on May 7, 2009, then lay there, talking now and then, until her death. "I told her quite frankly to shut up because that old woman in the backyard" would call the police, Steven King told police, according to the complaint.
After Coleman died, Veronica King told police, they didn't call to have her body removed "because we had other things to do that day," the complaint states.
Veronica King, 71, of Madison, and Steven King, 45, of Evansville, were charged with first-degree reckless homicide, bank fraud, hiding a corpse and recklessly subjecting an individual at risk to abuse. The two are scheduled to appear in court Thursday.
The complaint states that for months after Coleman's death, Veronica King withdrew cash and wrote checks from Coleman's bank account, where Coleman's pension and Social Security payments were automatically deposited.
Coleman was retired from AT&T, the complaint states, and later worked part-time at Culver's and Coventry Village Nursing Home. She had bought the house at 1606 Whenona Drive with her sister in 1970 but moved to her own apartment in 1998.
Still, a cousin told police, Coleman was deeply involved in the lives of her sister and nephew.
According to a search warrant filed in 2009, Steven King had mental illnesses, including schizophrenia, obsessive-compulsive disorder and Asperger's syndrome, that went untreated.
According to the complaint:
In April 2009 Dane County social workers got involved with Coleman after a worker at M&I Bank expressed concern about her health and appearance. A social worker told police that she last saw Coleman at Veronica King's house on April 30, 2009, but Coleman canceled a doctor's appointment set for the next day.
Months passed. Then on Aug. 15, 2009, Connie Downing, guardian for Veronica King, called police out of concern for Coleman, whom nobody had seen. Police smelled what they believe to be human remains at the Whenona Drive home and later found Coleman's body, wrapped in plastic bags, in the garage.
Steven King told police that on May 6, 2009, he and his mother knew that Coleman was sick but wouldn't take her to the doctor because it was his birthday.
They hid Coleman from a nurse who visited Veronica King on May 7, 2009. She fell after the nurse left. Veronica King said that as her sister lay dying, she gave her only liquids but no food.
Dr. Robert Olson, who was Coleman's doctor, told police Coleman had a stroke earlier and it was likely she had another that kept her from getting off the floor. Had she received medical care, he said, she could have survived and recovered.
According to Madison property records, the house was sold in November to the state Department of Transportation.
Source://host.madison.com/