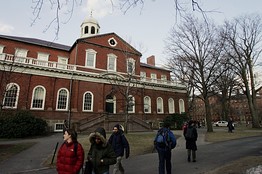 Harvard Business School is expanding its executive education offerings in China to meet growing demand for management instruction there, says David Yoffie, senior associate dean of executive education at Harvard.
The school has rapidly expanded overseas in the last four years, focusing on China, India and Europe with programs that teach everything from venture capital to strategy execution. China has seen the quickest growth.
But Harvard has had a trickier time in India. It found strong demand at low price levels, but companies have resisted paying the same prices Harvard charges in the U.S.
At the same time, the university is planning an expansion back home. In October, the Tata Group, an Indian conglomerate, said it would give Harvard $50 million to build a new residence hall to house executive education students.
Meanwhile, demand for Harvard's custom programs