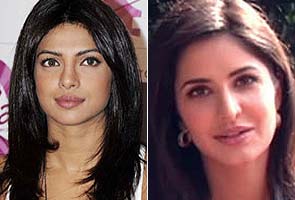 Income tax officials are conducting raids at residences of Bollywood actresses Priyanka Chopra and Katrina Kaif, TV channels reported on Monday.
The income tax sleuths reached the residences of Katrina and Priyanka at 7:30am Monday morning and are conducting searches at all premises of both the actresses.
The raids were reportedly made in connection with suspected tax evasion. Sources said the Income Tax authorities were investigating whether or not the actors had paid taxes proportionate to their income.
Twitter feed for latest: