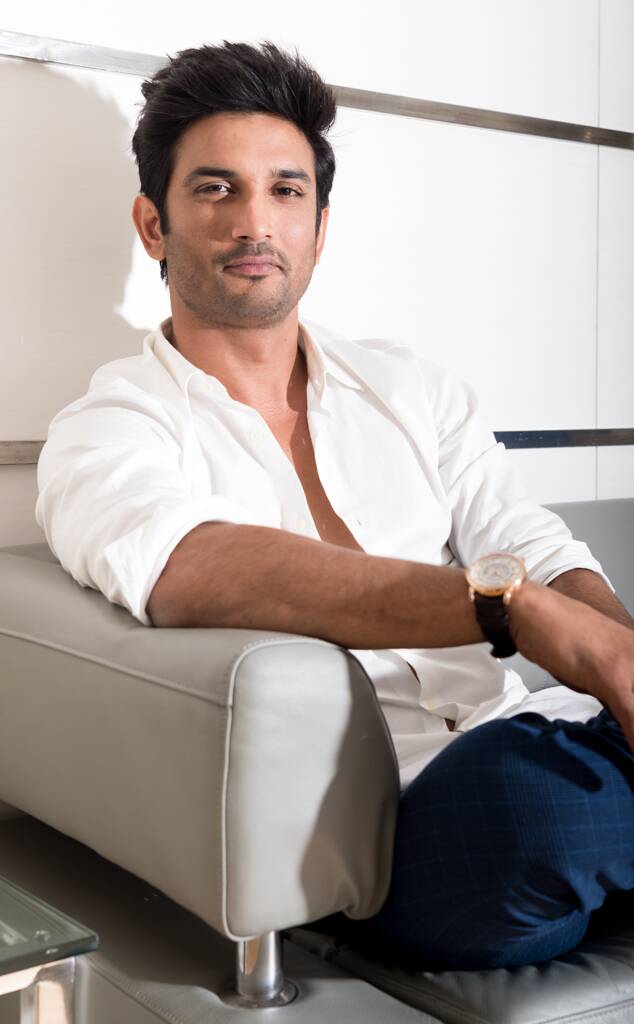 I found out about the news from a stray tweet by Shah Rukh Khan, and I was shocked into disbelief. Sushant Singh Rajput, the 34 year-old actor, was dead. Amidst this global pandemic I had thought it was due to a COVID-19 infection, but the truth that it was a suicide. Moreover his suicide had been accompanied by allegations that Sushant Singh Rajput had been continuously bullied by the film industry, and was suffering through depression for months before he killed himself. Although neither are reason enough to ever kill yourself, because there is never a reason to kill yourself, this situation presents a question: how truly predatory is the Indian film industry?
Nothing has been confirmed as to whether Bollywood's bullying of Sushant Singh Rajput drove him to commit suicide — the actor didn't leave a suicide note and it's possible that his depression was the sole cause. Regardless, his death has sparked a discussion on Twitter, which has included backlash and name-calling towards prominent actors, while the old media of India has remained silent on the issue.
Here, Kangana Ranaut speaks her mind on SSR's suicide. Throughout the video, she doesn't mince her words, and goes to the extent of calling SSR's suicide a planned murder. This is not the first time she has spoken against the nepotism that's prevalent throughout Bollywood. Before, Kangana has been dismissed as simply "outspoken", but perhaps this is what will keep her alive in the industry. Kangana details the constant struggle that non-insiders go through to survive in Bollywood, and how the insiders and the old media play a part in Bollywood's corruption.
Though the newspapers and television news stations in India are running the story that Sushant Singh Rajput's death isn't a symptom of a larger problem in Bollywood, Twitter presents a clear divide. The legacy children are calling out SSR's death as a suicide and are asking the public to not speculate on his death.
Sonam K Ahuja was trolled for her tweet, and she was asked to show empathy for SSR's family. Thousands blamed her for being in the camp of Karan Johar who allegedly formed a clique against SSR. Incidentally, if you follow #SSR on twitter, many Koffee with Karan videos pop up. In these videos, Johar is asking the guests either to rank the actors either on talent or looks. And, initially which looked like innocuous answers, now seems carefully planted by KJ to paint Sushant as a nobody, who didn't deserve to be in the industry.
We are all aware of how Vivek Oberoi was completely thrown off the grid, once he started to date Aishwarya Rai, Salman Khan's ex girlfriend. The Bollywood Mafia seems to nurture its inbred talents and kills outsiders at its own will.
Indian Express did an article on SSR's suicide and nepotism on Bollywood, but instead of showing the readers the evil side of Bollywood, it fills the article with tweets of SRK and Karan Johar.
Abhinav Singh Kashyap, Anurag Kashyap's younger brother and director of Dabangg, commented on the issue in a Facebook post, detailing his own experiences with the industry, and the harm that it can cause. Kashyap names Sohail Khan, Arbaaz Khan, and Salman Khan as three men intent on attacking him. In the Facebook post, Kashyap alleges that he has cellular evidence of their intimidation tactics, and says that their actions had an injurious impact on his mental health, and that they, much like YRF and the other Bollywood institutions that propagate nepotism, are the reason for the industry's failure.
If actors like Sushant Singh Rajput were discriminated against despite their sheer talent, and in favor of lesser talents like Sonam Kapoor and Arjun Kapoor, it's no wonder that Bollywood is mired with corruption and intimidation. Anurag Kashyap has pointed to the unskilled starkids and nepotism in the industry in the show The Creative Indians on Netflix. It's certainly not that all starkids are undeserving and untalented (though most are), it's just that Bollywood is too forgiving towards them. Bollywood runs in an unprofessional manner.