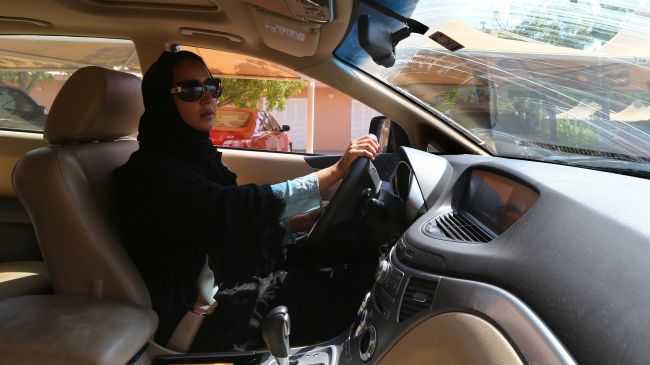 Saudi women  protest against "no driving for women"
Some have been fined, warned but the protest is on. The Saudi women are protesting the ban by simply driving and posting videos and pictures of them driving on the Internet.
All the women want to do is to drop their children, maybe get a cup of coffee –on their own –without the help of any man. The clerics of the kingdom have made their moral responsibility to stop the women from driving.  In a mass SMS campaign women received message on their cell- "O, women of the kingdom, do not get behind the wheel!"
There is no law that bans the women from driving in the kingdom, but the authorities never issue them driving licenses. The women who drove in protest had licenses from foreign countries. The clerics of the nation believe that women will harm their ovaries if they drove!
A Saudi man by the name Hisham Fageeh steps in to join the protest by releasing a funny music video inspired by Jamaican singer Bob Marley's song "No woman no cry." He has made a video called "No woman no drive." He calls himself an artist and activist .
[youtube]http://www.youtube.com/watch?v=aZMbTFNp4wI[/youtube]
Since the time it was released about two days ago the video has gone viral. Some people are suspecting that he could be a Jew trying to mock the Arabic government. It is yet to see if the Arabic law against the women will change though.
This protest is not new, some years ago the Saudi women had protested –but nothing happened.