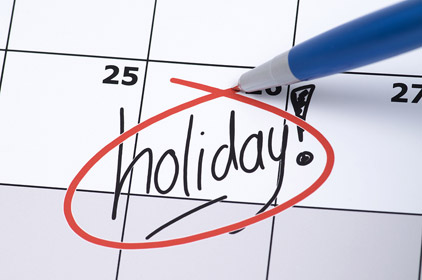 The debate is on for adding two additional school holidays for Muslim festivals in the upcoming mayor election in New York.
CBS, New York reports As WCBS 880's Jim Smith reported Sunday, Councilman Robert Jackson (D-7th) is the only Muslim on the City Council. He has been pushing days off in the school calendar for Muslim holidays for years, sponsoring a resolution that passed the City Council unanimously back in 2009.
He has called for adding Eid al-Fitr at the end of Ramadan, and Eid al-Adha, which honors the willingness of the prophet Ibrahim to sacrifice his first-born son Ismail, according to published reports.
"If this is the melting pot of our great society, it has to be flexible enough in order to move in a direction of inclusiveness, and that's all that we're asking for," Jackson said.
Is it really a good idea to include the religious festivals in the holiday schedule of the schools? America is a country of numerous religions –religious activities should be privately celebrated at home. If Eid is declared as a holiday, Hindus would want a holiday on Diwali and Holi, Chinese would want the whole week off at their new year and so on and so forth. It is in the interest of the children to keep religion out the holiday schedule. Schools need to be open for 183 days –off days should be part of either national holidays or part of the winter, spring or summer break. Too many of these one-day breaks hinder with the school activity.
Most schools in USA at this time of the year want parents to fill out a survey regarding the upcoming year's calendar. Parents should definitely fill out the survey and should vote towards having longer winter or spring breaks rather than having these one day breaks.
For the residents of school district 204 please fill out the survey to help determine your preference in the holiday calendar.