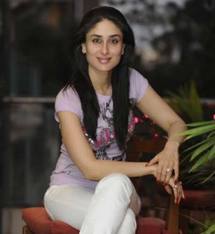 Kareena Kapoor has reaffirmed her place as the numero uno female superstar in the business. Her Bodyguard has taken a historic opening all over and while it is a given that Kareena would be enjoying a Rs. 100 crore superhit all over again, calculations have already begun to gauge how far would the film go beyond the Rs. 150 crore mark.
"Frankly, she is now fighting with herself at the top slot", says a trade guru, "She is the only actress with one Rs. 200 crore grosser (3 Idiots) and another Rs. 100 crore plus success (Golmaal 3) to her name. Now Bodyguard has almost touched Rs. 100 crore after a Rs. 21 crore opening on its opening day. To think of it, this is a 9 day run that we are talking about and there are still two more days to go, for the first week."
Though 3 Idiots was pretty much termed as Aamir-Hirani success more than anything else, Golmaal 3 was a package affair where credit was shared between Ajay, Kareena, Rohit Shetty, Arshad Warsi and Tusshar Kapoor amongst others. However, Bodyguard has turned out to be a film that has stood entirely on the shoulders of Salman and Kareena.
"Even though Kareena was enjoying an author backed outing, she kept quiet right through the film's promotional campaign that was driven around Salman. She knew that once audiences would watch the film, they would realise that it isn't an out and out Salman Khan entertainer and was actually a love story. Now that the film has opened to packed houses, Kareena is thrilled since after Jab We Met and Kurbaan, her performance has come into limelight all over again", says a close associate.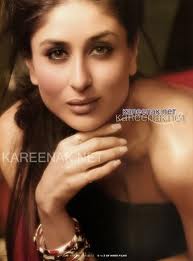 However in an industry where it is moolah that does all the talking and pretty much positions a star on the right step in the ladder of success, Kareena is now pretty much ruling from the top. With a film each with every other Khan in the business – Ra.One (Shah Rukh Khan), Agent Vinod (Saif Ali Khan), tentatively titled Dhuaan (Aamir Khan) and Ek Main Aur Ekk Tu (Imran Khan) – releasing over next six months, Kareena is enjoying the best phase of her career.
When contacted, Kareena wasn't too keen to talk about the number business. She admitted though that this is a thrilling moment for her. "We knew that the film would be a big success but such huge collections in the first few days itself are unbelievable. Inshallah, the film should only grow bigger from this point on", she says.
Source://www.indianexpress.com/news/kareena-stays-on-top-with-yet-another-blockbuster/843680/2