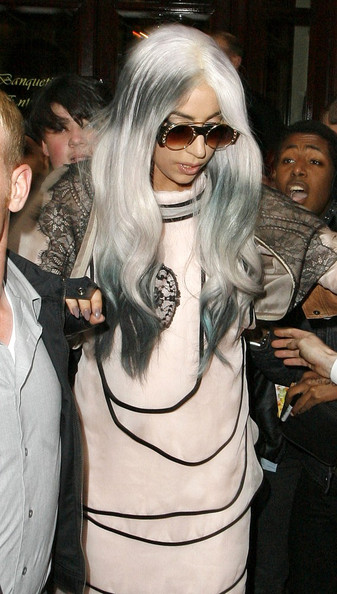 The hottest hair color of the moment is gray WSJ reports. I have mixed feelings about this, meshed with joy, relief, and doubt. Joy and relief because finally I can leave the grays alone and save myself save myself from the endless torture of dying, root coloring, etc. Etc. Doubt, doubt because am I courageous enough to leave the gray?
Recently at a gathering, I noticed a young woman( 40s is young) with stylish gray hair. Her tresses were long, and the grey was uniform. After a close (creepy!) look at her face, I knew she wasn't that old to have so much grey hair. So I asked her if she had dyed her hair silver? There was a twinkle in her eye and she told me with much enthusiasm that she had started having gray hair from age 26. And a few years ago she threw the dyes out of her window forever. Now, everywhere she goes, she has someone ( curious people like me) always asking her about her hair. Bravo! I thought. She looked stylish, chic and au naturel.
Another close friend has also sported her grays with aplomb for years now. I remember egging her a few years ago constantly to dye her hair. But that was a few years ago, today when I meet her I only admire her grace and beauty.
I am sure like all hair dyes grey is not for everyone. Even though the fashion and the music world (Gaga) is going gaga over this trend, it's not for every woman. However, this new trend gives hope to me, I can at least try to go au naturel without worrying about looking old and haggard. Plus, maybe I will give up the black eyeliner, red lipstick and try something new-blue liner, neutral colors.
Bring on the gray – at least today 🙂