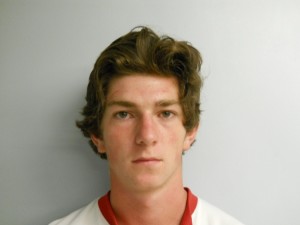 A school tradition called Senior Salute and what it stands for has come under the microscope. The Senior Salute is a tradition followed by the school since the late 1970's. The seniors are supposed to woo the incoming freshman and maintain a score sheet as to which one of them could entice the maximum freshmen.
This tradition took an ugly turn last year when Owen Labrie a grade 12 student invited the fifteen year old to Senior Salute. She accepted it because she thought it was a harmless tradition. She did think they would kiss, but when Owen Labrie tried to forcefully penetrate into her, she felt scared and knew he had crossed the boundaries.
Owen labrie, has pleaded not guilty to the charges and the trial is on which is supposed to be over in the next two weeks.
They exchanged messages after the incident because the girl claims she was afraid.
That fear, she says, explains why she later participated in seemingly lighthearted text messages with Labrie, asking him to keep the encounter a secret, questioning if he wore a condom and telling him, "You're not too bad yourself," when he called her "a gem."
"I wanted control in a situation where I completely lost control," she reportedly testified. "I wanted to tell myself I had the control of the situation. 'I can make it better. I can do this, it's all on me.'"
Owen Labrie was to study theology in Harvard before this case surfaced.