Prime Minister Narendra Modi's estranged wife, Jashodaben, has filed an RTI application asking for an explanation of the sort of security that she gets from the government.
After Mr Modi was elected in May, Jashodaben was given round-the-clock security; she is protected by 10 commandos, five per shift, provided by state government.
In her three-page application, Jashoda Chiman Modi, a retired school teacher who lives in Brahmanwada village of Unjha town of Mehsana district, has said, "I am the wife of the Prime Minister and as per protocol, I seek details on what other facilities other than security cover I am entitled to…I should be provided a certified copy of the order under which security is provided to Prime Minister Narendra Modi's family members, brothers, sisters and me."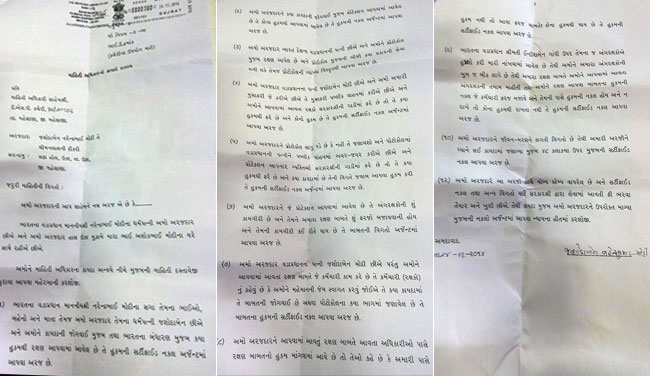 She has also stated, "I travel by public transport while my security personnel travel in official vehicles."
Her application states, "Given that former Prime Minister Indira Gandhi was assassinated by her security guards, I am frightened by the presence of the security cover. So kindly provide me all details about the security personnel provided to me."
In April, Mr Modi for the first time publicly declared that he is married – he had not commented before that on reports that he had an arranged marriage when he was 17. In election papers declaring him a candidate for Parliament, he wrote the name "Jashodaben" in a column regarding his marital status. He had left the column blank on previous occasions, including in the last Gujarat state election in 2012.
The Congress party had said that Mr Modi's failure to acknowledge his marriage suggested that he does not respect women.
Jashodaben told a newspaper in February this year that Mr Modi left her after three years, during which they spent some three months together; she said they parted amicably.