An afternoon with Vinayak Lohani and Nimesh Sumati
Saturday, November 16, 2013
2:00 – 4:30 PM
Glenview Library
Community Room West, 1st Floor
1930 Glenview Rd, Glenview, IL 60025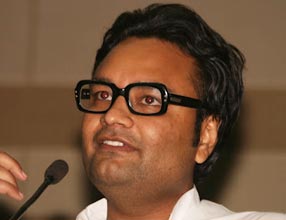 After graduating from IIT and IIM Kolkata and working in the corporate world for only one year, Vinayak Lohani chose to use his knowledge and vision in transforming the lives of the most neglected of the society. In 2003, at the age of 25, Vinayak founded Parivaar Education Society (www.parivaar.org) just outside Kolkata, and started his internal journey by becoming the father, mother, guardian of three street children. Today, he is the proud parent of 815 such children and growing. Last year, Vinayak's work was recognized by the President of India when Parivaar was awarded the National Award for Child Welfare 2012 – the country's highest recognition in the field of child welfare. He is also the recipient of the Distinguished Alumnus award from IIM Kolkata in 2011.
Nimesh Sumati, co-founder of Caring Friends (www.caringfriends.in) in Mumbai, introduced us to Parivaar and many other non-government institutions. Nimesh Shah is a young and successful business man, who is also a highly compassionate person. He devotes most of his time traveling to different institutions which care for the dispossessed and needy. This will be a great opportunity for us to hear the stories from Nimesh about all the institutions Caring Friends of Mumbai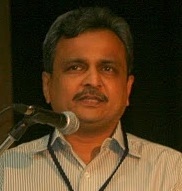 supports, stories about the Founders, the Institutions and the Beneficiaries.
This event is part of a six-city visit supported by organizations like GOPIO Chicagoland, Arpan Foundation (Los Angeles) and Chet Kanojia (Aereo, Boston) and many individual supporters across the US, to promote awareness of the noble work the two organizations (and others they support) are doing. Please come and show your support .