Paula Deen is sorry for using racial slur
Chef Paula Deen is apologetic for her racial slur. Earlier today she had released a video asking forgiveness for her racial slur. But, the video now has been removed .She has always been full of drama and controversy but mostly about food. Being in a soup about racial slur is a new one.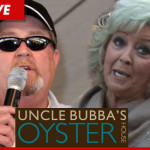 She has admitted to using the N-word. Her former restaurant manager, Lisa Jackson, is suing the 66-yearold chef for racial discrimination. Lisa Jackson was the manager at two of her restaurants-Uncle Bubba's Seafood and Oyster House. Both restaurants are co-owned by Paula and her brother Bubba Hiers
She had visited a restaurant in Tennessee or North Carolina and had been impressed by the wait staff there. All the waiters were middle-aged black men. They were dressed in white jackets and bow ties. She wanted to own a restaurant where the wait staff would be immaculately dressed black men-because she felt that it would represent "a certain era in America."   Paula is being accused of racial discrimination and white supremacy because of this too.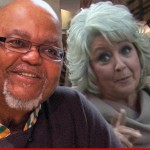 Joe Randall, the famous African American Chef from the south is extremely hurt by Paula's racial remarks. Deen had studied in Randall's Savannah Cooking School in Georgia. Joe is not entirely sure whether Paula is a racist or not but he sure his hurt. He says, "I can say that her admitting to using derogatory language and the n-word is very hurtful."
She was a no- show at the "today " show earlier this morning. Matt Lauer the host of "today" was disappointed and said that she had called him on Thursday and had said that she would give a candid interview about the allegations of racial slur. Alas, she never came on the show.
Food Network will not be renewing her contract which expires at the end of the month.