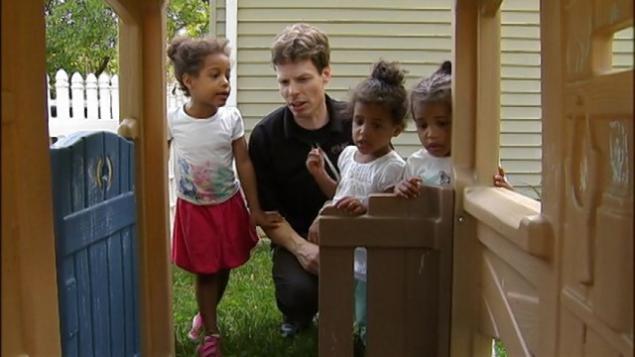 A white father walks into Wal-Mart with his black children only to be followed by police and asked to prove if the children are his. Turns out, the children are black because the mum's black!
Joseph, the white dad, has black children with   his black wife Keana .He told Fox5DC that he was surprised and angry when the policeman asked him if the three young girls were his. A security guard at the local Wal-Mart had suspected Joseph of kidnapping his three young daughters.
On one hand you would think –great! At least some good citizens are there who are on a constant vigil but on the other hand – kidnappers will not take the captives to Wal-Mart to buy candies!
As the world is getting flatter –we will see more inter racial marriages than ever before. Here the white man was assumed to be the kidnapper. If a black mom has white children (white dad) most likely she will be taken as children's nanny.