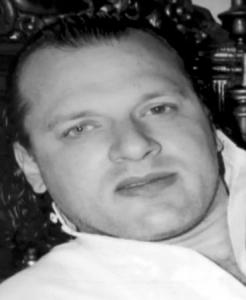 David Coleman Headley was sentenced to 35 years in federal prison Thursday primarily for his role in planning the 2008 Mumbai terrorist attacks that killed more than 160 people, including six Americans.
Mr. Headley, a Pakistani-American, pleaded guilty to 12 terror-related counts in 2011. In exchange for cooperating with U.S. and Indian authorities, American prosecutors didn't seek the death penalty, and instead recommended 30 to 35 years in prison.
"Mr. Headley is a terrorist," U.S. District Judge Harry Leinenweber said before issuing the sentence. "The easy thing for me to do would be to impose the death penalty, because that's what he deserves."
In a baggy gray prisoner's sweatsuit and blue New Balance running shoes, 52-year-old Mr. Headley stood with his hands clasped in front of him, avoiding eye contact and looking down during most of the proceeding.
"There is little question that life imprisonment would be an appropriate punishment but for the significant value provided by his immediate and extensive cooperation," prosecutors said in a paper detailing sentencing factors.
After Mr. Headley's arrest, he began offering assistance to federal authorities immediately, providing in-depth information about terror organizations, prosecutors said. The full scope of his assistance isn't publicly known, because he also provided "other information to assist authorities" which is currently classified, according to court documents."I don't have much faith in Mr. Headley saying that he's a changed man and that he believes in the American way of life," Judge Leinenweber said during sentencing.