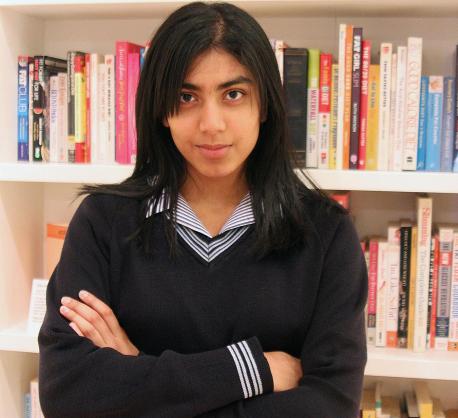 A London teenager has beaten scientific geniuses Stephen Hawking and Albert Einstein to be invited to join Mensa with the highest possible IQ score.
Fabiola Mann, 15, of Harrow-on-the-Hill, scored 162 on the IQ society's test – two points more than the scientific greats.
"I was completely thrilled and surprised," the teenager said.
She hopes to study medicine at Cambridge University after completing her GCSEs and A-levels.
Fabiola , who is a keen chess player, said: "The test was very scary and I couldn't tell how I was doing".
'Proud and excited'
After taking the test she said "the results got lost in the post" and she had to wait a month rather than the usual two weeks to receive them.
"I wasn't expecting a high mark at the end," she said.
She says she wants to become a surgeon because she likes "the idea of helping people".
Her mother Rene Mann said: "As parents we are very proud and excited. It's quite unbelievable and we hope it leads to her fulfilling her potential.
"I hope she continues to do well and this leads to her doing good for others."