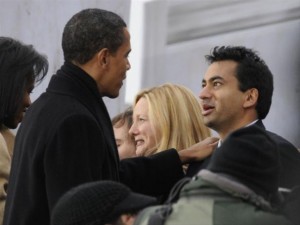 As the US gets ready for elections later this year, Washington-based journalist Seema Sirohi explores why many Indian-Americans support the Democratic Party.
A young Indian-American recounted recently that his mother, who is working hard on President Barack Obama's re-election campaign in the tough swing state of Florida, had told him flatly not to come home if he decided to vote for Mitt Romney, the Republican rival.
He laughed but said his mother was not exactly joking when she issued the warning.
He is still undecided but is leaning towards Mr Obama for a variety of reasons – ranging from empathy for the immigrants to policy decisions the president has made in favour of the middle class and students.