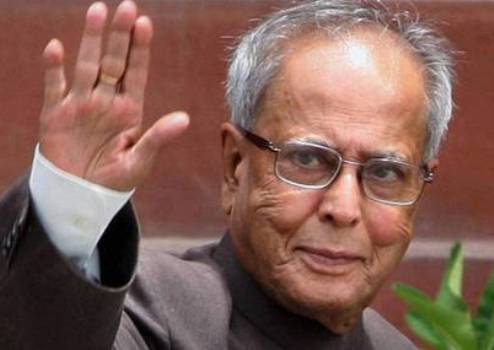 Pranab Mukherjee will be sworn in as the country's 13th President on Wednesday at a special ceremony in the Central Hall of Parliament.
Chief Justice of India S H Kapadia will administer the oath to Mukherjee at 11.30 am in the presence of Vice President Hamid Ansari, Prime Minister Manmohan Singh, Lok Sabha Speaker Meira Kumar, UPA chairperson Sonia Gandhi, Union Ministers, Governors, Chief Ministers and a host of dignitaries, a Home Ministry communique said.
The function will begin with the arrival of President Pratibha Patil and President-elect Mukherjee in a ceremonial procession from the Rashtrapati Bhawan to the Parliament Building. They will be received by Kapadia, Ansari and Kumar and escorted to the Central Hall.
After Mukherjee takes over, he will be given a 21-gun salute, address the gathering and then leave for the Rashtrapati Bhawan with Patil.
Mukherjee will be given an inter-services guard of honour in the forecourt of the Presidential palace.
He will then escort Patil to her temporary accommodation on Tughlak Lane where she will stay till her post-retirement home in Pune is ready.