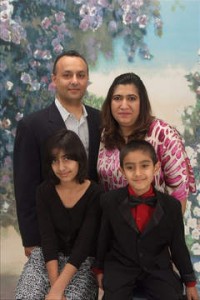 A Naperville family of four lost their lives Friday while on vacation in India.
The family, active members of the Ismaili Muslim community in Naperville, were killed after the vehicle they were traveling in lost control, according to family members.
The victims were identified as Iqbal Habib, 45, his wife Zeenat, 39, and their children Fareeza, 10, and 6-year-old Ashaz.
Fareeza and Ashaz were both students at Spring Brook Elementary in Naperville. Fareeza was in fifth grade and Ashaz was in first grade.