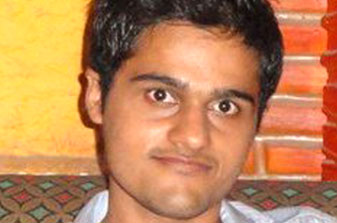 Social networking site Facebook will now have an employee from the Indian Institute of Technology-Delhi.
After trying – and failing – to recruit students from the institute last year, Facebook came back to the campus this year and chose 21-year-old Ankur Dahiya, a student of computer science engineering.
Dahiya's annual salary package is around Rs 65 lakh.
"Ever since I heard Facebook would come to recruit, I wanted to get in. It was a long-standing dream. My parents were obviously elated," said Dahiya, who belongs to Rohtak in Haryana.
This is the first time that Facebook has recruited a student from IIT-Delhi. The social networking giant had hired a student from IIT-Chennai last year.
The company, started in February 2004, has scouted for talent at many other IIT campuses in India this year. Unlike last year when it hired only two students from India, Facebook is eyeing the country as a talent hub this time around.
Dahiya will be placed in Palo Alto, California as a programmer after he finishes his course next year.
"The interview and the test were completely subject-based. They asked me to do some encoding and programming," said Dahiya, whose all-India rank in the IIT-JEE exam was 56.
Facebook was unable to hire any student last year as they expressed a desire to come to the campus a tad too late.
This time around, however, they were in the first batch of employers.