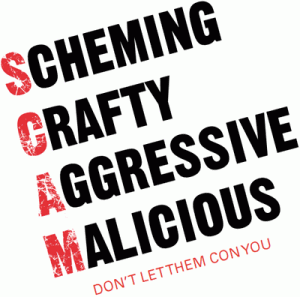 NSW Police and the Fair Trading Department continue to seek the operators of a company organising school formals who have gone to ground owing a six-figure sum, most of it to school leavers.
Students from at least 15 schools, including PLC Croydon, Danebank, Monte Sant' Angelo, Our Lady of the Sacred Heart College and Mosman High School, appear to have lost money for formals and after-parties.
Sums of up to $20,000 had been collected in cash with the companies Yourformal and Yourafterparty using students as representatives and offering them a payment if the school chose to use the company for their event.
Advertisement: Story continues below
The two people sought are Sameer Kapoor, 26, and Amrita Kerr, 32.
Don Jones, the assistant commissioner for compliance and enforcement with Fair Trading, said it was a classic scam.
"These people have designed the scam to keep themselves away from the paper trail and put other people in front of it.
"The way this worked was you would pay money through a website so you wouldn't get a standard contract: you just basically put your money in a hole in the wall and hope something comes out the other side.
"They're only kids and you can't hold them to a high standard of being aware. But it's a sad lesson some of them are going to learn."
Chloe De Ville, one of the organisers of the Mosman High year 12 formal that the company did not provide after accepting more than $18,000, said the company had taken advantage of vulnerable students.
"Their whole pitch is to have formals organised for young people by young people, that students can have their perfect formal without dealing with the school or their parents," she said.
"I completely feel it was my responsibility because we were the ones who organised it but I would just like to see the whole company out of business because I don't want anyone else to go through what we went through."
Joe Mekhael, who worked at formals organised by the company last year, said he was owed money by Mr Kapoor, who also performed as DJ Sammy Em.
"To be honest with you his DJ-ing left a lot to be desired but that says nothing about how much his business acumen left to be desired," Mekhael said.
"For months he would lie and say 'I'm going to put it in your account tomorrow'."