Youngsters leave cushy jobs to take up farming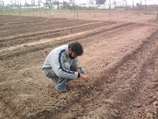 Thirty-five-year-old Gaurav Sahai prefers the rhythmic, rugged beat of his recently purchased power tiller to the soft purr of the Honda Accord he was driving in the US only a few years ago. He enjoys the heat and toil on a seven-acre farm in Ladra Village in Mohali district more than the plush comforts of the America office of HP , his former employer. His only regret in his two-and-a-half-year stint as a farmer is that he is a 'landless labourer'.
He works the ground of a dear friend who gave the tract to Sahai, encouraging his unconventional pursuit of farming. Another friend has loaned him space at the Sector 8 market in Chandigarh, where Sahai sells his produce for three hours, once a week. Last month, he sold about 1,200 kg of vegetables. He is investing everything he is earning from the land back into it. "I do a lot of research and interact with farmers to learn the basics," says Sahai. "Farming is not just about land and soil. It needs study and planning."
He is now considering herbs and spices as demand has picked up.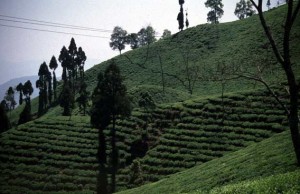 Across the face of the country, in Jalpaiguri district of West Bengal, Raja Adhikary , another 35-year old, shunned his family's trading business to take up agriculture-he runs a 100-acre tea plantation. "Tea fascinates me," he says. "I sell my green leaves to companies like McLeod Russel."
Tea prices have risen from Rs 95-100 per kg to Rs 125 per kg in two years. "This is attracting such young entrepreneurs into tea plantations," says a senior official in the tea industry.
The recent uptrend in commodity prices-be it vegetables, tea, cotton or crops-is attracting a new generation of agriculturists. These are not subsistence farmers, but savvy young first-generation entrepreneurs who see business potential in farming. They are using new methods and trying out new ideas, and are willing to shun conventional career options in order to plough the land.
"This new breed of entrepreneurs should get into cash crops like vanilla, coffee, strawberry, tea and also look at new markets," says Narayanan Ramaswamy, executive director of KPMG . "They should come up with better agricultural practices to improve productivity and quality."