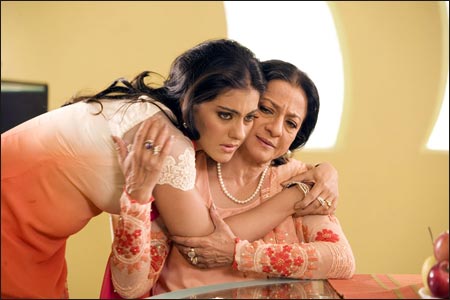 1. The most vivacious: Tanuja and Kajol
With a sunshine smile, easy charm and some impressive screen roles, Tanuja won many hearts and the daughter followed suit. In fact, she went even higher. The most vivacious mother-daughter pair in Bollywood, Tanuja and Kajol are almost clones, in looks and in spirit. Both of them have a killer smile and a rare-in-Bollywood realness that we absolutely envy and cherish.
2. The most stylish: Dimple and Twinkle
The nation's heart-throb at 16, Dimple Kapadia has been every man's dream, including the super star of yesteryears Rajesh Khanna. Today at 54, the gorgeous grandmother, with her classic style and unassuming grace, continues to captivate with her unconventional roles.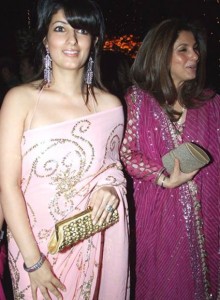 With some ups and a lot of downs, Twinkle may not be exceptionally popular in Bollywood, but nevertheless with the inherent face cut, gorgeous mane and with the twinkle in her eyes, her looks charms all. Even the Khiladi Kumar who she married succumbed to it. She undeniably makes it to the well-dressed lists of B town and is also the owner of a well-known interior store called the White Window.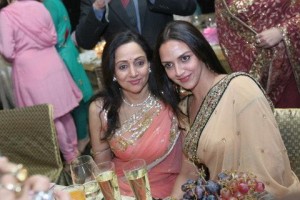 3. The best dancers: Hema and Esha Deol
Elegant and enchanting, the dream girl Hema Malini is the depiction of poise in every role she enacts. Be it the vivacious Basanti of Sholay or the subdued wife in Babul. Though daughter Esha hasn't shared the same luck or talent in Bollywood but her hotness quotient in Dhoom was well-appreciated. When the two share the dance stage they leave you awestruck, maybe that is exactly what they were born to do.
4. The most graceful: Sharmila and Soha Ali Khan
Beauty, class and grace will never go away, for this mother-daughter duo – Sharmila and Soha Ali Khan. Daughter Soha may not have had box office hits, but with her selective roles and ineffable grace, she surely charms the classes. What is remarkable about the pair is that they are like mirror images, set in two different generations but nevertheless create such a distinctive impression wherever they go.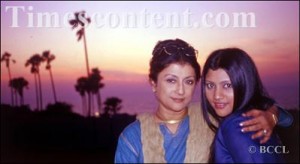 5. Coolest intelligent beauties: Aparna Sen and Konkona Sen Sharma
A lovely smile, gorgeous eyes and an impudent attitude makes the two of the most talented mother and daughter duo- Aparna Sen and Konkona Sen Sharma. Aparna Sen was the surefire hottest heroine in Bengali cinema for years and now she's a celebrated director. While for Konkana, nobody can deny her vivacious personality, exotic appeal and her overwhelming presence in the different roles she portrays. They're both piping hot when it comes to talent and intelligence!