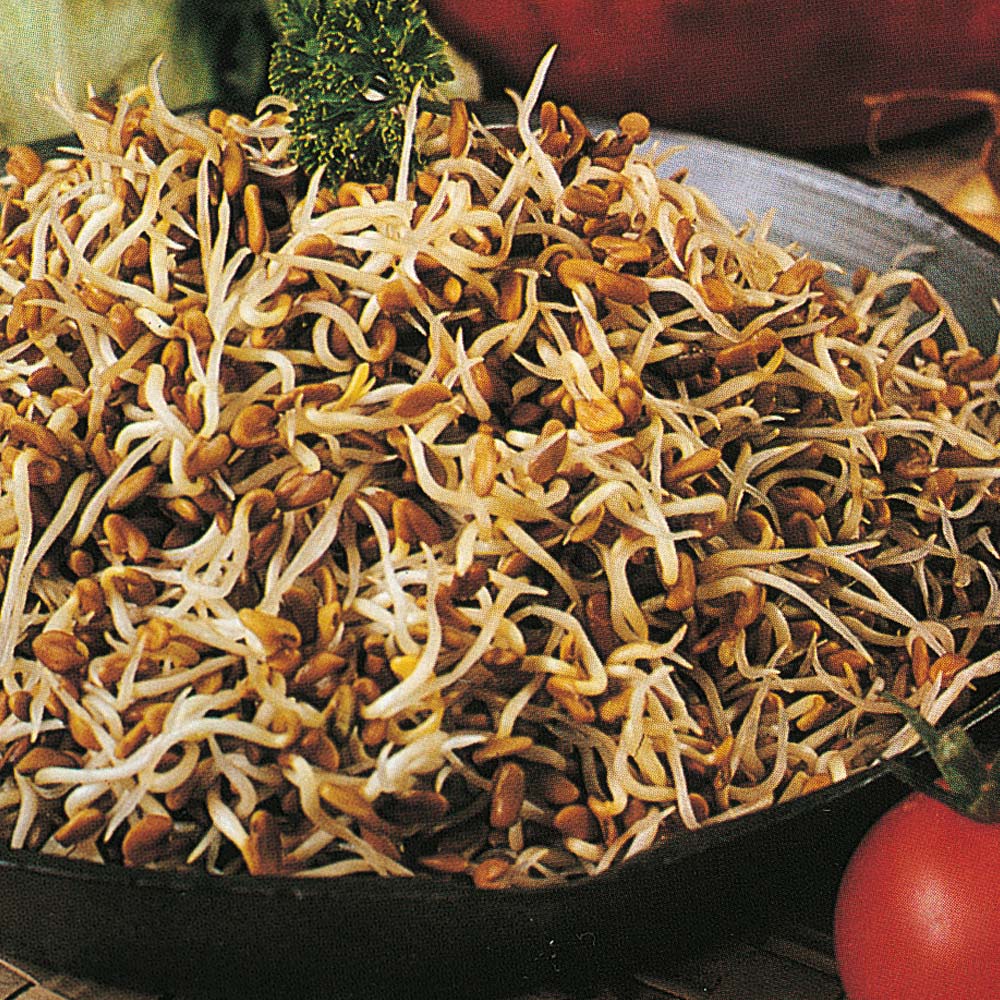 Curry has long been among the Britain's favourite dishes – but now there's one more reason to eat your vindaloo as a vital ingredient may be the key to fending off the cold virus.
Fenugreek has been used by mothers for centuries to stimulate the production of breast milk during pregnancy and following childbirth.
But now the herb, found in most British supermarkets, has been hailed as an unlikely "fix-all elixir" thanks to its powerful antiviral properties.
Researchers found it may stave off viruses that cause sniffles and sore throats, helping to relieve the symptoms.
The common cold strikes 930,000 Britons on average, on any day in winter, with levels of sickness already starting climb rapidly in January.
But despite its prevalence a cure has long evaded doctors as the virus mutates so rapidly from patient to patient.
So-called 'superfoods', such as acai and blueberries, have long been considered a natural and effective remedy.
But case studies claim fenugreek, which is rich in antioxidants, is significantly more beneficial, especially when taken as a preventative measure.
In a three-month period – between October and late December – 10 healthy volunteers consumed two portions of the herb per week.
The same amount was consumed by another 10 volunteers with common cold symptoms for the same period.
The results appear to be conclusive, with volunteers reported immediate and sustained relief from symptoms of runny nose, cough, sneezing, sore throat, and tiredness.
Volunteers who were fit and healthy at the outset remained that way for the duration of the trial, despite usually coming down with a cold at least once in the same period.
The trial was conducted by the Anglo-Indian chef Gurpareet Bains, a leading nutritionist and the creator of the 'world's healthiest meal'.
Gurpareet, author of best-selling book Indian Superfood, released the results of the study today.
Clinical trials are still needed, but he said the initial tests showed very promising results.
He said: "With temperatures falling, cold and flu bugs love this time of year.
"We already know that some foods and spices can help alleviate the symptoms of the common cold, but the results of these case studies show that fenugreek is significantly more beneficial.
"Based on this study alone, it would not be wrong to say that fenugreek could be a winter fix-all elixir."
Fenugreek, also called 'Greek hay' and wild clover, is used both as a herb and as a spice, and grows widely in much of India, Pakistan and Asia.
Traditionally, it has been taken orally to rapidly increase milk supply in lactating women, and is commonly used in curries and Asian cookery.
They are a rich source of anti-oxidants, which promote good health by helping to cleanse the body of cell-damaging free-radicals.
Recent scientific research shows that free-radicals could be a cause of premature aging and may actively contribute towards illnesses including heart disease.
They also have strong anti-pyretic properties, reducing fevers, inflammation and pain.
Until now, the herb – commonly found in most of Asia – has not been the subject of medicinal trials.
But in October, Gurpareet launched his own programme of tests to determine the herb's power against cold and flu.
The trial involved 20 adults, aged between 18 and 60, half of whom were already showing symptoms. All 20 said they usually came down with a cold at least once during the winter months.
They consumed half-a-teaspoon of fenugreek seeds, twice per week in a "cold and flu-busting" curry, and reported their general well-being thereafter.
He said: "The results speak for themselves. Those with colds reported an immediate improvement, while the rest went three cold months without one."
He added: "I couldn't call this a miracle ingredient – but it's not far off."
Gurpareet, who has devised a range of 'superfood' spices, now plans to conduct clinical trials with the help of an American university.