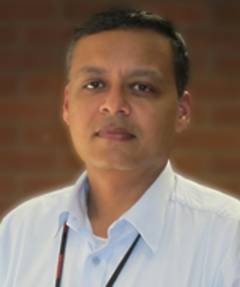 Dr. Rakesh Sinha from Warwick, UK has been awarded the prestigious National Oration and medal by the Indian Radiological Association (IRA) for the year 2011. He is the first radiologist from Bihar to be given this honor.
He is also the first Indian national to be awarded this oration after a gap of more than 30 years, IRA Bihar branch Secretary Dr. Pramode Kumar and President Dr. G. N. Singh informed PatnaDaily.Com.
The Annual "Diwanchand Oration" is conferred on doctors who are internationally renowned and experts in their respective medical fields and has rarely been awarded to doctors from India.